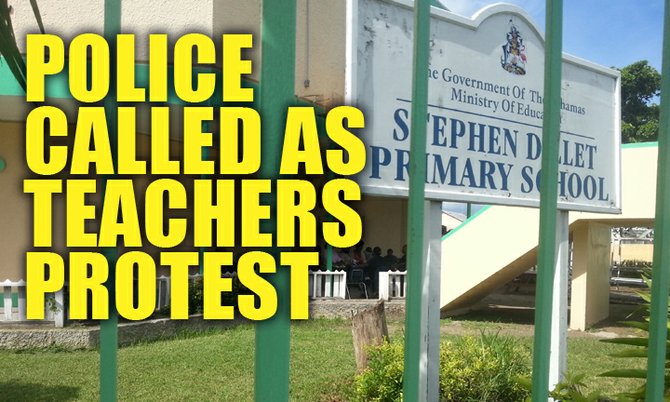 11.30am UPDATE: Teachers at Stephen Dillet are planning to walk off campus at 3pm after waiting for over an hour-and-a-half for the Minister of Education Jerome Fitzgerald to come and address them. The Tribune can also confirm that teachers at Uriah McPhee are demonstrating at this hour.
POLICE were called out to Stephen Dillet Primary School this morning as teachers continued to stage their sit-out over conditions at the school. Bahamas Union of Teachers president Belinda Wilson has joined the teachers in their demonstration, despite the government's assurances that the school is fit to open.
There is a heavy police presence at the scene and there are reports that Ministry of Education officials are due to arrive at the campus.