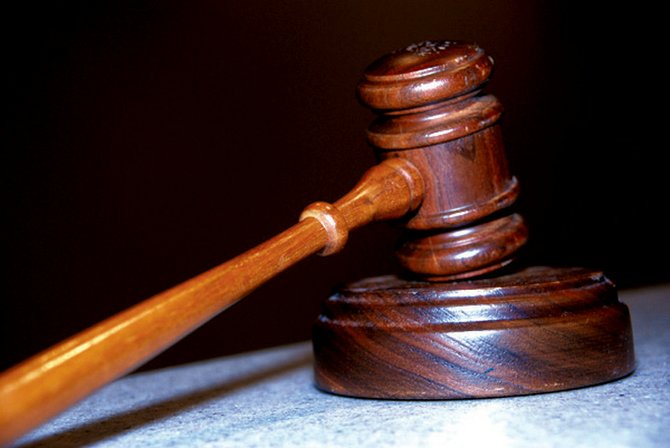 By LAMECH JOHNSON
Tribune Staff Reporter
ljohnson@tribunemedia.net
JAMIE Smith's death at the hands of police during a struggle was determined as a lawful killing by a Coroner's Court jury yesterday.
Nearly three hours after being excused by Acting Coroner Jeanine Weech-Gomez to deliberate on a verdict of lawful or unlawful killing, the two-men-three-women jury were unanimous in their agreement that four police officers, on February 8 of this year, used justifiable force in restraining Smith who died after being placed in a sleeper hold.
While Smith's family lawyer, Christina Galanos, offered no comment, lawyer Wayne Munroe said that the jury "came to the only reasonable conclusion" they could have regarding the evidence and circumstances of the case.
"The questions for the coroner's jury were numbered," Munroe said.
"Who was the deceased? There was an issue because this young man lied to the police about his name and it's only after his death that it was clear who he was. And the position that I took and the position of the police officers was that he lied about his name because he was being deceitful, trying to conceal wrongdoing."
"The next issue was to when and where he met his death. That was undisputed. It was also undisputed how he met his death."
"The only real issue was whether the manner of his death was justified or not. The jury came to the only reasonable conclusion. And one must bear in mind that I also addressed to the jury, that we basically task these men to deal with people we don't want to deal with."
Smith, 35, died at the Central Detective Unit within two hours of his arrest on suspicion of armed robbery on February 8, 2013.
Four officers from the station, Sergeant Ezra Maycock, Corporal Brian Roach, Corporal Sterling Knowles and Sergeant Keno Smith, had been put on administrative leave pending the outcome of the matter.
A pathologist's report concluded that Smith died of asphyxia, an excess of carbon dioxide caused by abnormal breathing.
Corporal Roach admitted in earlier testimony that he placed Smith in a sleeper hold to try and calm him down and prevent him from escaping.
He testified that the hold is a standard police position used to subdue unruly suspects.
During the closing stage of the inquest, Mr Munroe told the five-member jury that their decision in this case will send a clear message to the police force.
"If you tell police they cannot use this hold, then how should they restrain suspects?" he asked. "Would you prefer they use my method and just shoot the person? Are you, the jury, saying that the Bahamian police ought not to have available to them a technique used all over the world?
"If he had gotten a firearm from one of the officers it would be a different story. We would be reading the papers and saying 'These officers must be inept, how did they let this man get a gun?'"
Mr Munroe said Smith got violent when he realised that officers would figure out he was not Matthew Pratt, as he originally told them, but actually Jamie Smith.
Facing the possibility that he could spend the rest of his life in prison for armed robbery, Smith decided to escape and the officers could not let him leave as it is an offence to let a felon escape from police custody, the lawyer said.
However, Ms Galanis said despite the reputation Smith may or may not have had, it does not give the police the right to play judge, jury and executioner.
She said regardless of what may have been said in court about Smith, he died an innocent man.
Ms Galanis said Smith had a fundamental right to have a trial and even if he was found guilty, his sentence would not have been death.
Yesterday, the five-member jury returned a lawful killing verdict having deliberated from 12 noon and 2:40pm.
Mr Munroe, speaking to The Tribune, said that the police are putting their lives on the line by protecting society and it showed in this case where the officers used good judgment "and determined not to kill him outright. They determined to try to reduce him to custody."
"In my judgment, they should've shot this young man," the lawyer said.
However, he said there was a moral to the story.
"If you do not want to have force applied to you, then do not resist the police, do not attempt to escape while you are in custody. This young man tried to escape while in custody and as the Coroner said to the jury, if these officers had permitted him to escape, they would be facing charges."
He concluded that the incident and inquest was quite an ordeal for his clients because a life had been lost.