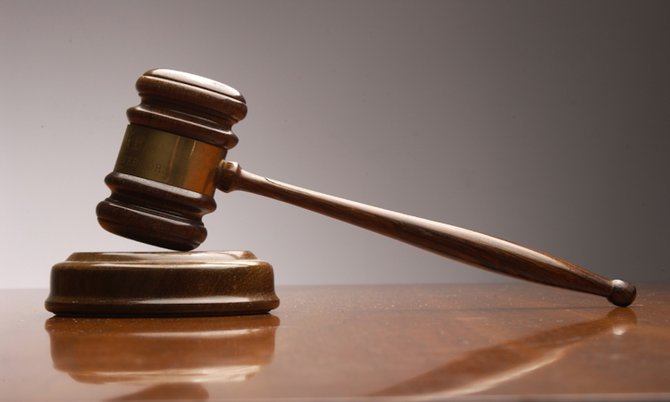 By LAMECH JOHNSON
Tribune Staff Reporter
ljohnson@tribunemedia.net
THE Court of Appeal dismissed a "premature" application for a man fighting extradition to the United States in connection with the alleged sexual assault of a woman at a university he attended.
Justices Anita Allen, Stanley John and Abdulai Conteh told counsel for suspended policeman Nyahuma Bastian that before the appellate court could hear the matter, it would first have to go through the Supreme Court through a habeas corpus application.
A writ of habeas corpus is a legal action that requires a person under arrest to be brought before a judge or into court.
The principle of habeas corpus ensures that a prisoner can be released from unlawful detention – that is, detention lacking sufficient cause or evidence.
The remedy can be sought by the prisoner or by another person coming to the prisoner's aid.
This application, the court said, would comply with the Bahamas' Extradition Act as argued by Vinette Graham-Allen, director of public prosecutions, who asked for the appeal to be struck out.
"It should be struck out. If there should be an appeal, when the time comes, there should be an appeal from the Supreme Court," DPP Graham-Allen added.
Krysta Mason-Smith, who held the brief for senior lawyer Murrio Ducille and argued that the law allowed for the appellate court to hear an appeal against a magistrate's order, asked the court to adjourn the matter to allow her to take further instructions given the view the court had taken.
However, the court noted that there was no point in standing the matter down if the application was premature.
Bastian was committed to be extradited by Magistrates Court number 10, which had also determined that he did not have the right to cross-examine his accuser in a preliminary hearing. The latter decisions were upheld in Supreme Court and the Court of Appeal.
Bastian is seeking to have the committal order overturned as he is accused of sexually assaulting the woman on April 26, 2001 while they were both students at the University of North Texas.
Bastian joined the Royal Bahamas Police Force when he returned to the Bahamas.
He was arrested on the extradition warrant when he reported for duty at the Central Detective Unit on June 10, 2010 after the US Department of Justice named him one of the 10 most wanted sex offenders in the US.
Bastian is presently on bail.