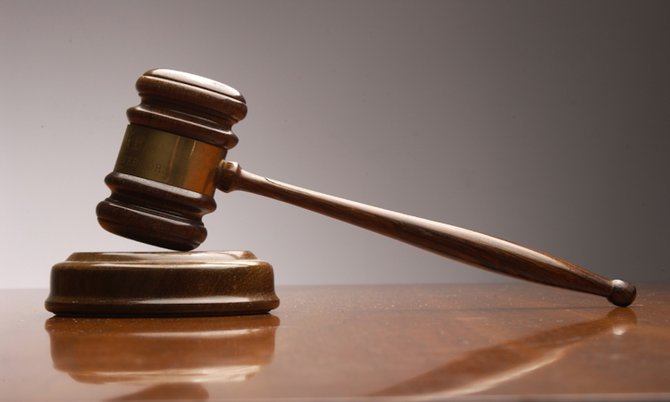 By LAMECH JOHNSON
Tribune Staff Reporter
ljohnson@tribunemedia.net
THE COURT of Appeal has delayed its ruling in the appeal of a former prison officer contesting his conviction and 40-year sentence for murder.
Jerome Bethel's lawyer, Murrio Ducille, argued yesterday that the jury in Bethel's case had not been sufficiently instructed by the court on issues of provocation and self-defence raised from the evidence in the trial.
However, prosecutors Darnell Dorsett and Aaron Johnson countered that the jury had been sufficiently instructed and as judges of the fact, had concluded that the former FML Group of Companies security guard had committed murder.
Justice Stanley John, Abdulai Conteh and Neville Adderley noted that the ruling could be handed down as early as next month.
In December 2012, the 42-year-old Greenway Drive resident was convicted of the February 11, 2009, murder of Harold Gardiner.
The stabbing incident occurred that evening at the home of Bethel's ex-girlfriend, with whom he had two children.
According to evidence, the stabbing occurred when the two men got into a scuffle that started when Gardiner came out of the house to confront Bethel, and Bethel following an initial scuffle, returned to the home.
No witnesses in the trial saw when the stabbing occurred but the girlfriend testified that Bethel attacked her boyfriend, Gardiner.
In Bethel's sentencing two months later, Senior Justice Jon Isaacs noted that while Bethel had a favourable probation report that outlined a number of mitigating factors, the nature of the crime and the circumstance of the case, according to the evidence, where Harold Gardiner was stabbed 17 times, was serious.
In the end, while noting that Bethel's case could not be considered "the worst of the worst" based on the standards set by the London-based Privy Council in Maxo Tido vs the Queen, he said that the crime and circumstances warranted a terms of 40 years imprisonment at Her Majesty's Prison.
The judge said that his punishment for the repeated stabbing of a man would reflect society's disapproval of such violent actions.
Bethel had appealed, maintaining his innocence that his actions were in self-defence.