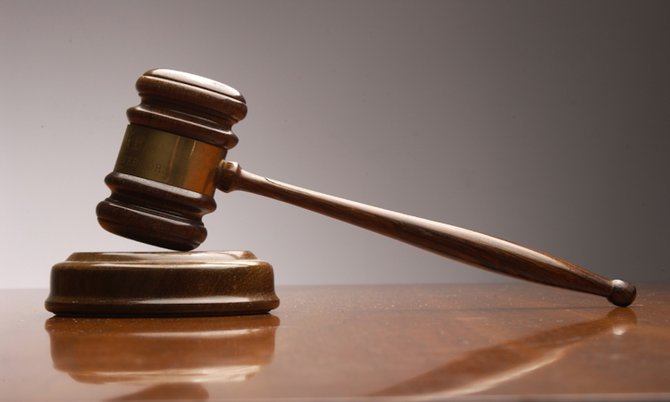 By SANCHESKA BROWN
Tribune Staff Reporter
sbrown@tribunemedia.net
TWO Romanian women accused of smuggling 13 critically endangered iguanas from the Bahamas into London were sentenced yesterday to one year in prison.
Mechanical engineering student Angla-Alina Bita, 26, who was working as an au pair in Switzerland, and finance student Vitora-
Oliva Bucsa, 24, both pleaded guilty to the unlawful importation of the animals.
Bita and Bucsa will serve six months out of their sentence in prison and six months on probation. 
They were caught after a nine-day trip on February 3 at Heathrow's Terminal 5 by UK Customs officers. 
The iguanas were wrapped in individual socks and stuffed into suitcases. One of the animals died during the journey.
Officials believe the Romanians were attempting to smuggle the iguanas into Dusseldorf, Germany.
According to international reports, the women appeared before Judge Philip Matthews in Isleworth Crown Court in Isleworth, Middlesex, England.
Judge Matthews told the first-time offenders, who have been locked up in HMP Holloway since their arrest: "You are two highly-intelligent, well travelled young women who chose to act in the way you did free of pressure. There is a market for such creatures and for as long as people such as yourselves perpetrate the facility for them to be smuggled out of the Bahamas, that trade will continue."
Grant Miller from the Border Force's endangered species team said: "This particular species of iguana is incredibly rare – only a few hundred are believed to be left in existence – so this was a remarkable and very important seizure.
"Given the circumstances we found them in, it seems incredible that all but one survived such a long flight."
UK Border Control officers are working with Bahamian authorities to return the iguanas to the Bahamas in good and healthy condition. 
With only a few hundred of these creatures native to the Bahamas in existence, the San Salvador rock iguana is considered extremely rare and is near extinction. All rock iguanas in the Bahamas are protected by the Wild Animals Protection Act.
Last month, National Security Minister Dr Bernard Nottage said he believed the women were part of an international illegal racket which sells the critically endangered animals for thousands of dollars.
He said officials learned that there were plans to sell the male San Salvador rock iguanas for $10,000 and the females for $30,000.