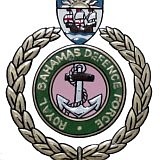 By SANCHESKA BROWN
Tribune Staff Reporter
sbrown@tribunemedia.net
FORENSIC Officers are working to determine the race, age, sex and cause of death of the four badly burned bodies discovered last week on Anguilla Cay.
According to Assistant Commissioner of Police Anthony Ferguson, despite earlier media reports, police have not yet classified the deaths and are not certain if the bodies are male or female, white or black, Bahamian or of another nationality.
"We are in the initial stages of our investigations and we are trying to determine the circumstances and that requires a lot of forensic work, because at this point we only have minimal information," he said.
"Even though the bodies were burned, we still have not determined the cause of death. It is a lengthy process and there is still a lot to do before we can make any determinations. We believe that the bodies were there from about six to eight weeks. No one lived on the cay as far as we know, so we are also trying to determine how the bodies got there in the first place. It is usually just an area for fishermen, so we are doing all these investigations now."
ACP Ferguson also defended earlier statements made by the Royal Bahamas Police Force that no bodies were discovered on the cay.
"We first got the information, from some fishermen who believed they saw some bodies or bones, about three weeks ago," he said. "We sent a team and a helicopter, but they did not find anything. Obviously the situation required more time and searching and so we went back with the Defence Force and discovered the bodies."
The bodies were brought to Nassau last Friday. According to Royal Bahamas Defence Force officials, a forensic team with other officials and officers went to Anguilla Cay, which is in the area of the Cay Sal Bank near Cuba, on Thursday evening.
Once there, RBDF officials said the bodies of three men and one women, were screened before they were brought to New Providence.
Lieutenant Commander Raymond King of the RBDF, on Friday, said foul play is suspected in the matter because tyres were visibly used to burn the bodies of the victims.
Last week, Commodore Roderick Bowe confirmed the discovery of the bodies. However, while neither confirming nor denying there was a discovery at Anguilla Cay, Police Commissioner Ellison Greenslade warned the public to be "very, very careful" when listening to crime "opinions" that did not come from him.