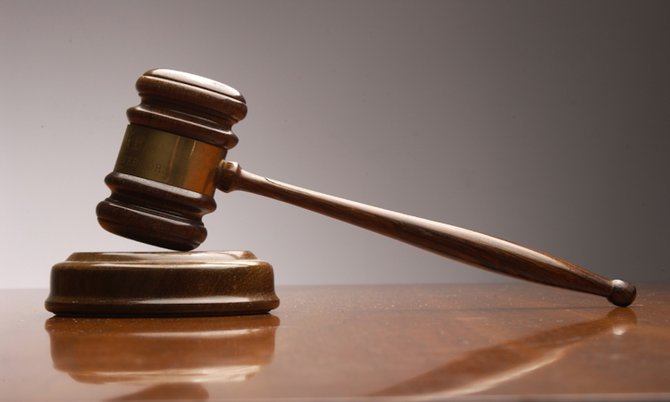 By DENISE MAYCOCK
Tribune Freeport Reporter
dmaycock@tribunemedia.net
FREEPORT – A Grand Bahama man was charged in the Freeport Magistrate Court on Monday with having unlawful sexual intercourse with a female minor.
Dwight Wilchcombe appeared in Court One before Magistrate Debbye Ferguson.
It is alleged that between March 16 and 17, the accused had sexual intercourse with a 14-year-old girl.
He pleaded not guilty to the charge. Magistrate Ferguson denied Wilchcombe bail.
However, lawyer Rengin Johnson pleaded with the court to grant her client bail.

She asked Magistrate Ferguson to consider granting Wilchcombe bail with conditions that would call for him to report to the police station near where he lives and works.
Ms Johnson also suggested that if there is fear that her client would attempt to speak to the young girl or her mother, the court could order him to stay away from the family and if he violates the order he would be taken into custody.

"I do not want him to lose his freedom to work," Ms Johnson said.
"He has also lost his father to cancer a few months ago and he is denying that he committed this offence."
Ms Johnson said Wilchcombe is familiar with the family. She also added there were never any problems before and he was shocked to learn that such a complaint had been filed against him.
She said the complainant's mother had left the young girl in his care for the day with his other children.
Continuing, the lawyer claimed that the minor was very familiar with lots of words related to sex and parts of the body.
"She had no fear of this man. If she had sex, it was not with him it was with other people," she claimed.
Ms Johnson then said that unless the young girl's life is at risk, her client should be granted bail.
"He should be given his liberty to work," she pressed. "He is not a violent man and he is no threat to the complainant or the family."
The lawyer then suggested to the court that her client could surrender his passport and report to the police station twice a week.
She then noted that having Wilchcombe remanded would be taxing to the country, in terms of his accommodation at prison.

"We have more dangerous people on the street than Mr Wilchcombe," she added.
Johnson also complained that she was not provided with copies of the complainant's statements.

During his arraignment, it was also brought to light that Wilchcombe has a separate stealing matter still pending before the court.
Magistrate Ferguson told Ms Johnson that she could grant her client bail, but that she could hold him until copies of the document can be provided to her.
The Prosecutor then selected an adjourned date of July 9 for both the unlawful sex and the stealing matters.