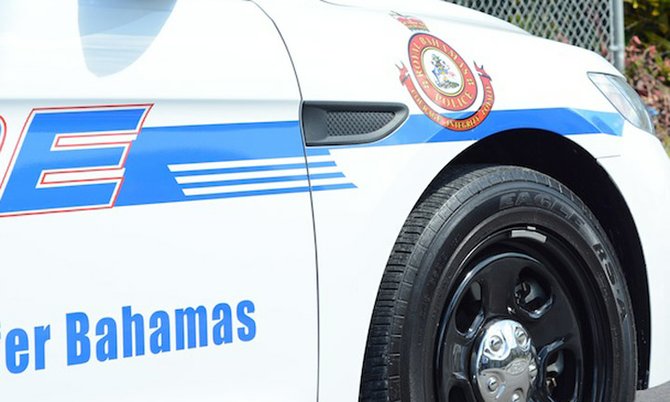 By SANCHESKA BROWN
Tribune Staff Reporter
sbrown@tribunemedia.net
POLICE shot and killed a mentally ill man moments after he stabbed an officer in the eye while trying to escape police custody.
According to reports, the suspect, who has been identified as 33-year-old Wesley Pierre, asked to use the station bathroom around 11pm Sunday in George Town, Exuma. While being escorted to the bathroom, Pierre reportedly attacked the officer and attempted to escape.
During the struggle, Pierre stabbed the officer in his eye and nose with a pen before running out of the station in an easterly direction.
Officers chased him and caught up with him in the area of John Marshall Liquor Store. When officers attempted to arrest him he struck one of the officers in the face with a large rock and a struggle began.
The officer withdrew his weapon and shot Pierre in the shoulder.
Pierre died on the scene.
The officers were taken to the local clinic for treatment, but the officer who was stabbed in the eye was airlifted to Nassau for further medical treatment.
He is listed in serious condition.
Pierre was in custody in connection with a house break-in and theft. Sources say he was mentally challenged and experienced "fits every now and then."
Investigations into this matter continue.