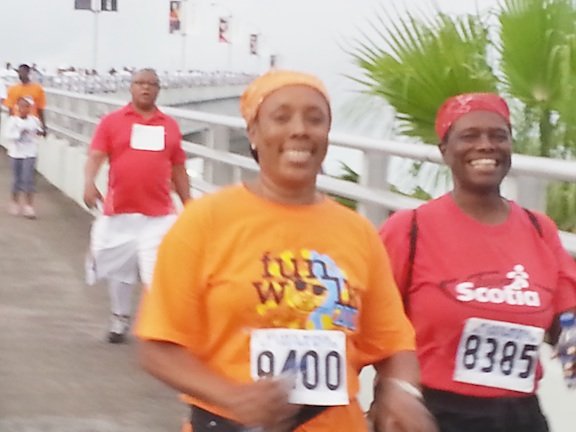 MORE than 1,500 people took part in the "Sweet Sixteenth" Atlantic Medical Fun Run/Walk at the weekend.
The event saw people pouring over the Paradise Island bridge on Saturday as part of the circuit, all in support of a good cause.
Proceeds from the event benefit the Cancer Society of The Bahamas and The Bahamas Diabetic Association.
Atlantic insurance company's development manager, Darren Bastian, said the aim was to encourage Bahamians to practice healthy lifestyles in a fun way.

He said: "In the first instance, it was our objective to stage an event like this for our clients only, but it has grown beyond this grouping over the years and this year, we are very happy that over 2,000 persons registered to participate in the Atlantic Medical Fun Run Walk.
"Also, the addition of a 'running segment' for the first time in our event proved to be very popular - there were quite a few runners!"

The participants set off from Montague Beach at 6:30am. This year, the Grand Bahama Division of Atlantic Medical Company Ltd staged their Fun Walk event at the same time.