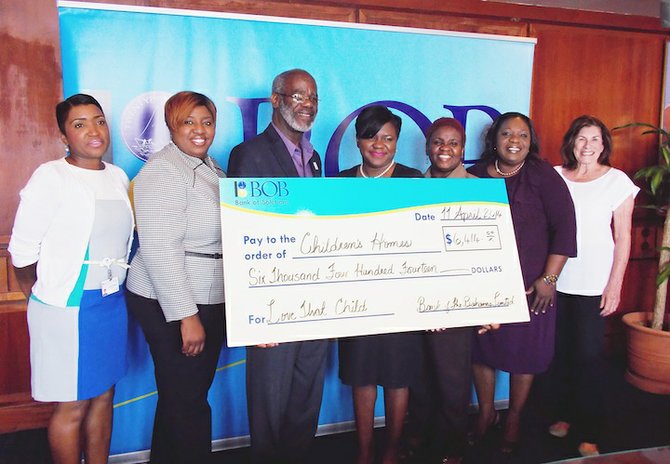 BANK of the Bahamas recently presented cheques totalling more than $6,000 to three children's homes, including the Ranfurly Home for Children, the Elizabeth Estates Children's Home and the Children's Emergency Hostel.
The donations were the complete proceeds from Bank of the Bahamas' (BOB) Fourth Annual Love That Child Dance Showcase held earlier this year. The bank's annual musical benefit started in 2011 with a song written by Damien Davis, a former resident of the Ranfurly Home. It brings together young Bahamian dancers and international dancers from Pennsylvania to raise funds for local children's homes.
During the cheque presentation BOB's Deputy Managing Director Renee Davis said the bank is committed to youth development and is pleased to assist the three organisations in providing care for youngsters who reside at the homes.
Expressing gratitude for BOB's donations, administrators of the children's homes said the funds would be used to assist with counselling, home renovations and educational programmes for the children.