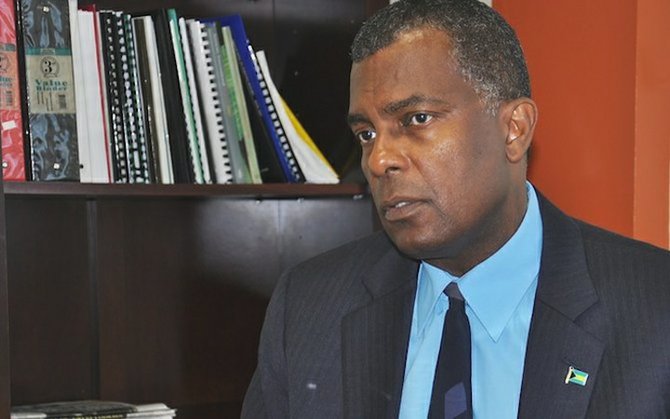 THE Government of the Bahamas yesterday issued a diplomatic note to the Governments of Malaysia, China, and the United States to distance itself from remarks made by Opposition leader Dr Hubert Minnis who remarked that the Christie administration "is more lost than the Malaysian Airline the world is looking for".
Foreign Affairs Minister Fred Mitchell said there has been considerable negative commentary in the public domain about the controversial nature of Dr Minnis' statement.
The government, he said, is concerned that without further clarification there may be some confusion; that the loss of the plane and the lives therein "is seen in a cavalier and insensitive fashion in our country".
"The Prime Minister has spoken publicly about his concerns.
"A message was conveyed yesterday, via diplomatic note, to the Governments of Malaysia, China and the United States to indicate that the remarks (uttered by the Opposition Leader) do not represent in any way the diminution of the seriousness of the loss of the plane and of the lives therein, nor does it indicate a lack of sensitivity on the part of the government and people of the Bahamas about the seriousness of this tragedy," Mr Mitchell said.
Mr Mitchell said that the people of the Bahamas join in mourning for the loss of life attributed to the Malaysian Air flight 370 and keep the families "in our thoughts and prayers".
Malaysian Air flight 370 disappeared on March 8, less than an hour after takeoff from Kuala Lumpur, Malaysia, in route to Beijing, China. The aircraft was carrying 12 Malaysian crew members and 227 passengers from 14 nations.
The largest search and rescue mission in history was mounted in the South China Sea and the Indian Ocean to locate the aircraft.
To date, neither the crash site nor any debris from the aircraft has been found.