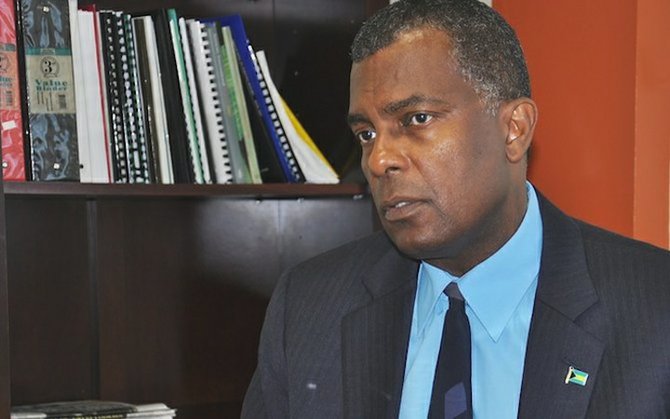 By AVA TURNQUEST
Tribune Staff Reporter
aturnquest@tribunemedia.net
HEALTH statistics on Bahamian men were a major factor in a two-year drop in overall life expectancy recorded by global health agencies, Foreign Affairs Minister Fred Mitchell said yesterday.
Mr Mitchell referred to findings from the World Health Organisation (WHO) and Pan American Health Organisation (PAHO) that indicate total life expectancy at birth has dropped from 76 years to 74.
He underscored the need to closely monitor contributing factors during his parliamentary contribution on the revised Medical Act.
"The World Health Organization and PAHO I am advised are projecting a decline in the life expectancy at birth from 2010 to the present," Mr Mitchell said. "This must be watched.
"I appealed to the young men to help save themselves.
"But as a medical necessity we have to intervene, particularly since it is being said that the decline from 76 years to 74 years is attributed almost 60 per cent to the group of men between the ages of 15 to 44."
The WHO/PAHO data, which has not yet been published, has aroused speculation because it directly contradicts a report released by the Department of Statistics last week.
The findings released by the Department of Statistics indicated that although the average life expectancy for men and women has increased, it did so at a slower pace than it did in previous years.
The local report was said to have been compiled using data from the 2010 census as well as vital events related to deaths from 2009 to 2011.
When asked for clarification, Mr Mitchell told The Tribune that he did not receive the information firsthand.
The Tribune reported on the projected decline – the first in the country's history – last month; however, details on the study had not yet been released.
According to PAHO country representative Dr Gerry Eijkemans, preliminary data highlighted violent crime and non-communicable diseases as the two major proponents of the historic decline.
PAHO officials were contacted yesterday for clarification, but did not respond up to press time.
According to the Department of Statistics' report, women are now expected to live 76.8 years, a gain of about one third of a year longer than in 2000; and men are now expected to live 70.6 years, six months longer than they were expected to live a decade ago.