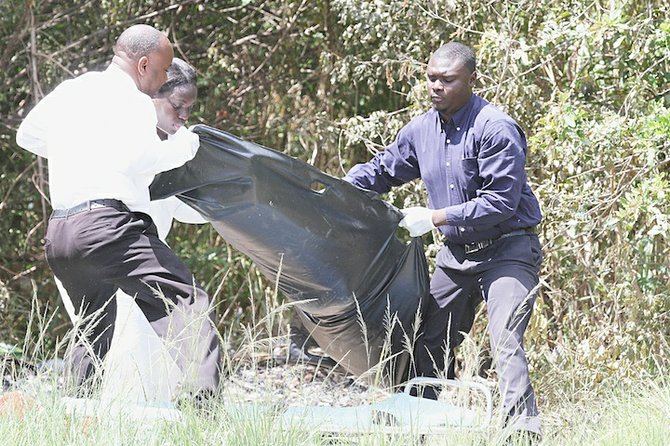 POLICE discovered the burned body of man behind a church off Cowpen Road yesterday. According to reports, a worker alerted police to the discovery at Refuse Court around 10am.
The body was wrapped in a sheet and is estimated to have been there for around 12 hours. An autopsy will be performed to determine the cause of death, as well as DNA analysis.
Police are also still working to determine the race, age, sex and cause of death of the four badly burned bodies discovered last month on Anguilla Cay.
According to Assistant Commissioner of Police Anthony Ferguson, despite earlier media reports, police have not yet classified the deaths.
According to Royal Bahamas Defence Force officials, a forensic team with other officials and officers went to Anguilla Cay, which is in the area of the Cay Sal Bank near Cuba. Earlier this month Lieutenant Commander Raymond King, of the RBDF, said foul play is suspected in the matter because tyres were visibly used to burn the bodies of the victims.