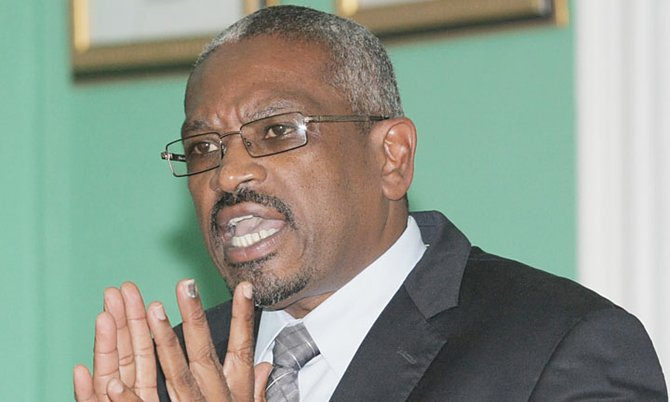 IN his remarks to participants at the 10th Annual Eight Weeks to Wellness Community Programme on Monday, Opposition leader, Dr Hubert Minnis, told the more than 120 graduates that the "FNM will make healthcare a priority and will continue the remaining phases of our health plan".

"The health of a nation is the wealth of a nation and as a physician I am committed to healing the Bahamas," said Dr Minnis.

Speaking to graduates of the Seventh-Day Adventist Church programme, Dr Minnis pointed out that diabetes is now considered a "national epidemic" in the Bahamas and the fifth-leading cause of death for all ages locally with a rate of 29.2 deaths per 100,000 persons annually. Dr Minnis noted that the last FNM administration made preventative illness a priority and introduced the Prescription Drug Plan to ensure access to medication in a timely fashion.
"Upon our return to office the FNM will make healthcare a priority and will continue the remaining phases of our health plan and advancing initiatives such as this. Governments must continually review successful programmes like this one and where possible implement and integrate them into our national healthy lifestyle initiatives," said Dr Minnis.
The eight-week Wellness Programme was coordinated by the Adventist Health Professionals Association in partnership with Better Living Health Care Centre and the Bahamian Association of Nutritionists and Dietitians in a joint effort to give back to the community to help relieve the burden of chronic diseases that are negatively impacting Bahamians.
According to Seventh-Day Adventist Health Ministries Director Ms Idamae Hanna, over the past ten years because the programme has been done for the schools and the wider community, thousands of Bahamians have been impacted. Ms Hanna explained that the programme uses 10 components and is scientifically based.

"We never focus on weight, we focus on health principles – some of the ten components include drinking at least eight glasses of water daily; eating at least five or more servings of fruits and vegetables a day, exercising three to five times during the week and getting seven to eight hours of rest each day," said Ms Hanna. It has been scientifically proven that combining all of the ten components people lose 10-12lbs during the programme, said Ms Hanna. The graduation exercise was held at the Old Bahamas Academy Gym on Wulff Road.