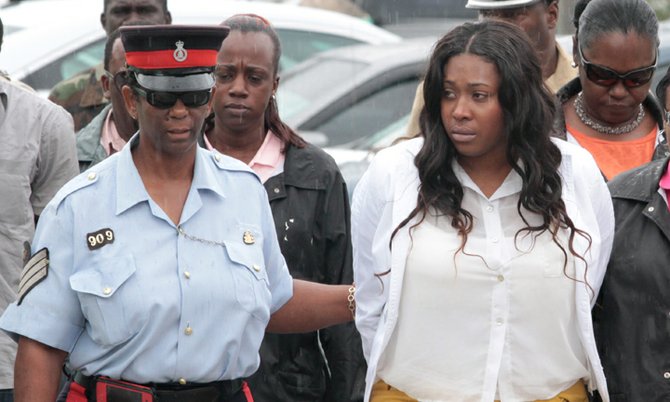 By LAMECH JOHNSON
Tribune Staff Reporter
ljohnson@tribunemedia.net
THE lawyer of two men and a former policewoman, accused of conspiring to possess $64,000 worth of cocaine, objected to a forensic examiner giving evidence yesterday about items she received from the Royal Bahamas Police Force.
Murrio Ducille's objection was that Crown prosecutors had not established a chain of custody for how items collected as evidence in the case ended up in an Federal Bureau of Investigation laboratory in Quantico, Virginia.
Diana Wright, a forensics examiner of the FBI, was called to the witness stand and was questioned by Viola Barnett. However, Mr Ducille raised the objection.
The prosecutor replied that she was merely seeking to elicit what items the witness had received.
Magistrate Andrew Forbes, who is presiding over the trial of ex-policewoman Toni Sweeting, her brother, Delano Sweeting, and Conrad Campbell, noted Mr Ducille's objection and said he would interject if the questioning went beyond what the prosecution was seeking to do.
The former constable and her brother, a pageant coach and franchise owner, face four drug charges in connection with an April 19, 2013 cocaine raid at the Lynden Pindling International Airport. It is claimed they committed these crimes with Campbell, who was arraigned a week later.
The Sweetings and their co-accused denied the charges and pleaded not guilty.
All three have since been granted bail, although the former officer's bond was only granted by the Supreme Court last December after the trial did not commence.