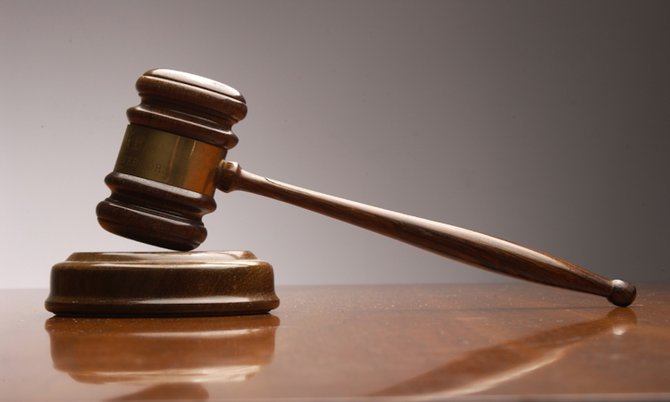 By LAMECH JOHNSON
Tribune Staff Reporter
ljohnson@tribunemedia.net
TWO men were remanded to Her Majesty's Prison yesterday after being charged in Magistrate's Court concerning two separate murders that recently occurred in the capital.
Shakatoure Thompson, 26, of Yellow Elder Gardens, proclaimed his innocence as he was escorted into the Nassau and South Streets court complex to appear before Magistrate Samuel McKinney on the murder charge.
"They sending innocent people to jail and the real bad guys still on the street," he shouted to onlookers.
When called before the magistrate, Thompson was informed that he faced a charge each of murder, attempted murder and armed robbery concerning an early morning incident that occurred on August 11.
Around 2:30am, Nadia Cartwright and Henry Burnside were on a trail motorcycle when persons in a grey Nissan Tida pulled alongside them and fatally shot Cartwright, the passenger on the bike, in the head.
Burnside was forced off the road and into a guardrail before one of the occupants of the car got out of the vehicle and made off with the trail motorcycle.
Thompson was not required to enter a plea to the charges, which are indictable offences. He was told that his case would be fast-tracked to the Supreme Court for trial through service of a Voluntary Bill of Indictment scheduled for October 28.
He was also told that the court had no jurisdiction to consider or grant bail. However, he has the right to apply to the Supreme Court for bail.
Thompson, who was represented by Tai Pinder in yesterday's proceedings, was given an opportunity to speak by the magistrate.
Thompson asked for personal belongings that he said police took from his relatives when he was arrested at his home to be returned to them. The accused concluded that he wanted the magistrate to note, on the court's record, that "I innocent, sir."
Also appearing before Magistrate McKinney on a murder charge was 19-year-old Shaquille Bodie.
Bodie, of Dunmore Street, stood accused of the August 2 shooting of 16-year-old Carlos Taylor near Fleming Street that reportedly stemmed from an argument with another person.
Gunshots were heard in the Fleming Street area shortly after midnight that day and when officers arrived, they followed a track road between Fleming and Dunmore Streets where they found the teen lying on the ground. He had several gunshot wounds in his body and was pronounced dead at the scene.
Bodie was also not required to enter a plea to the charge and will reappear in Magistrate's Court on October 28 for his case to be fast-tracked to the Supreme Court.
When told that he would be remanded to prison, Bodie expressed fear for his life and explained to the magistrate that the alleged victim was reportedly related to a well-known murder convict in prison.
Magistrate McKinney said while he could not instruct prison authorities where to place inmates, he would make a note to the prison superintendent.