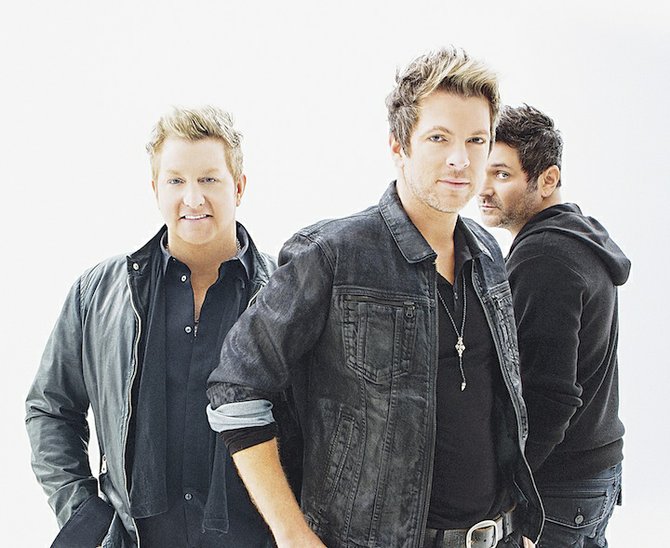 By LESH
Tribune Features Reporter
acadet@tribunemedia.net
KNOWN for hosting highly anticipated concerts and events, the Atlantis Live team are excited to take on their first ever Paradise Music Festival presented by HGTV on the American Labour Day weekend.
Throughout the three-day festival, emceed by HGTV and DIY Network star Allison Victoria, guests can catch performances by Rascal Flatts, the most awarded country music group of the past decade; multi-platinum selling singer/songwriter Dierks Bentley, the platinum-selling trio The Band Perry, and Grammy Award-nominated singer/songwriter Jewel.
Atlantis, in collaboration with the home and lifestyle brand HGTV, ends summer on the sand by bringing together these artists and exclusive HGTV experiences for hotel guests all weekend long.
Anthia Butler, associate director of special events at Atlantis, said Atlantis Live has always been on the forefront when it comes to bringing big and rising stars to the Bahamas.
In recent years, Atlantis has brought mega stars such as Alicia Keys, Katy Perry, Bruno Mars, and most recently, Tessanne Chin, Kacey Musgrave and Jay Leno.
"Under the Atlantis Live umbrella we have also brought amazing acts such as Taylor Swift, Kenny Chesney, Sheryl Crow, all on an evening within an intimate setting," she said.
"This year, we are actually bringing three days of music and that doesn't compromise our intimate settings. Two of the concerts, Dierks Bentley and Jewel, they will be performing in the Imperial Ballroom. Rascal Flatts and The Band Perry will perform on Paradise Harbour where people are within 90 feet of the stage. That is always amazing when our intimate settings are not compromised and we continue to bring exciting entertainment."
The Paradise Music Festival kicks off on Friday, August 29, in Atlantis' Imperial Ballroom with Dierks Bentley. The country music star released his critically acclaimed new album, "Riser", in February and is currently headlining his 2014 Riser Tour. On Saturday, August 30, the Country Music Association (CMA) will present special songwriter guests as part of a special CMA Songwriters Series' 10th anniversary show at Atlantis' newest venue, Ocean's Edge at The Cove.
"The CMA series is an exclusive event. That is where you get a chance to see some of the artists come out and just share their stories about their song writing. This is actually a bonus activity for those people that do go out and purchase the full experience package. On Saturday night, Jewel will be performing in the Imperial Ballroom and the band Striking Matches will be opening up for her. We end the weekend in a very exciting way at Paradise Harbour, and again this is the first time we are doing an Atlantis Live concert outdoors. Everything on Sunday is outdoors and that just makes it more of a festival experience so it is very open for families. We will have food and beverage on sale, lots of giveaways and prizes," said Ms Butler.
She said one of the priority strategies for Atlantis Live right now is their partnership with strong family networks such as HGTV and Cartoon Network.
"As people know, they have large viewership throughout the United States, Canada and the Bahamas, of course. It was a great opportunity to market to their extensive database as well. It drives more guest to Atlantis and also the Bahamas, so that was really important for us to start to think a little outside of the box and reach into great markets and take advantage," she said.
Even though all of the artists are from the country music genre, Ms Butler said the festival is for anybody who wants to come out and enjoy quality live music.
"We wanted a good exciting way to end the summer and we usually find that in country music entertainment. At the same time, it is very important for us to incorporate different genres and we love mainstream crossover acts as well. We find that in performers like Rascal Flatts, The Band Perry and Jewel," Ms Butler said.
Going forward, she said Atlantis Live will quickly shift into a busy fall season with their Battle For Atlantis Basketball Tournament. She encourages Bahamians to stay tuned as this Atlantis' 20th anniversary, which is expected to bring more exciting announcements as the year progresses.
For more information on tickets to the Paradise Music Festival at Atlantis and reservations, call 1-800-Atlantis or visit Atlantis.com.