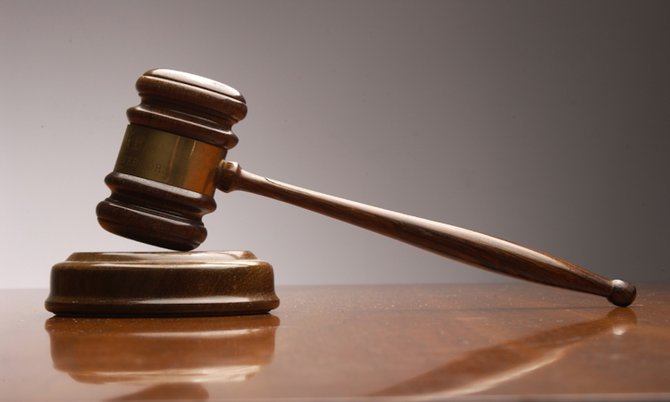 By LAMECH JOHNSON
Tribune Staff Reporter
ljohnson@tribunemedia.net
TWO men standing trial for murder reportedly got into the car of Tristan Bartlett moments before gunshots were heard, a jury was told yesterday.
Brothers Tony Smith, 26, and Leroy Smith, 27, are on trial for Bartlett's murder which occurred on February 6, 2012. Both deny the capital charge in connection with the fatal shooting of Tristan Bartlett, who was in the driver's seat of a green Honda at the time.
The key witness, whose identity is being protected because of an anonymity order granted by the Court of Appeal, gave evidence by video link, claiming to have known Bartlett, and the Smiths for a long time. The witness said he saw them daily on any number of occasions.
He claimed that Tony and Leroy also went by the respective aliases "Jamal" and "Rashad."
And on the night in question, the witness said he saw Bartlett leaving the Lounge Nightclub in Masons Addition with "Jamal" and "Rashad" not far behind him.
The witness, reportedly some 10 feet away, said he saw "Jamal" with a gun in his waist and both had asked Bartlett for a ride.
Both men reportedly got in the car, with "Jamal" entering the back-seat and "Rashad" getting into the passenger's side before the vehicle pulled off.
The witness said he followed on foot and took a short-cut through an area behind the club not long before seeing a light and hearing two shots coming from the direction of the car.
After this, he said "Rashad" and "Jamal" got out of the car, running in separate directions. "Jamal", the witness claimed, ran past him with the gun.
The witness, who said he was frozen in shock, said that the street this occurred on had no lights.
When cross-examined by defence lawyer Michael Kemp, the witness denied knowing a dozen individuals living in Masons Additions who the lawyer named off in court.
Mr Kemp said he heard a sound coming from the witness' location and asked him if he was chained.
The witness replied that he was "handcuffed."
The witness then went on to deny being a person that was "in and out of prison" and denied having convictions for causing grievous harm and possession of dangerous drugs.
When pressed further about his status, the witness said he was not an inmate and that he was not handcuffed. He clarified that the lawyer had heard a jewellery chain he was wearing.
The witness also later denied giving police a statement that was used in the appellate court that spoke to his purported previous convictions.
"Did they promise you anything to testify?" the lawyer asked.
The witness said he wasn't.
The Smiths are represented by Murrio Ducille and Michael Kemp while Ms Darnell Dorsett and Patrick Sweeting are prosecuting for the Crown.
The trial resumes today at 10am before Senior Justice Jon Isaacs.