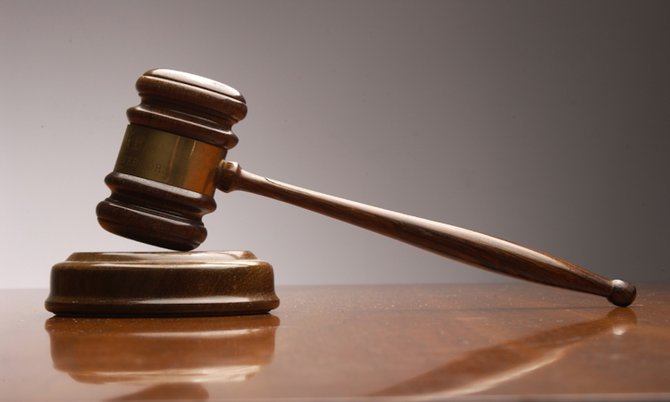 By LAMECH JOHNSON
Tribune Staff Reporter
ljohnson@tribunemedia.net
A JURY heard yesterday how a man told a detective of his agreement to participate in a $100,000 ransom for kidnapping that ended with hearing the screams of a man being burnt alive.
Sergeant Darol Rolle was testifying about his role in the investigation and questioning of 27-year-old Renaldo Armbrister, who, a week after the December 7, 2006 murder of Philip Gaitor Jr, admitted to playing a role in the incident that occurred in Freeport, Grand Bahama.
Prosecutors alleged that Armbrister was among a group of men who lured Gaitor to an isolated spot near Barbary Beach where they beat him with baseball bats before burning him alive in the back seat of his car.
Armbrister denies the murder charge he faces before Senior Justice Stephen Isaacs.
Sgt Rolle testified that he saw and spoke with Armbrister on December 16, 2006 when he was in police custody.
Armbrister reportedly said he did not wish to have a lawyer present for the record of the interview where he was asked and answered a series of questions under caution.
The investigator said the then-suspect opted to give a statement that he then wrote down.
The purported statement notes that sometime on the day in question, Armbrister was walking over to his colleague's boat when Renaldo Bonaby (who was murdered this year) "asked me if I wanted some money for Christmas."
"I said 'Yeah.' And he said he had a lil' mission. He said a cousin of his had people who had money so they could kidnap him and get $100,000 from his people. First I told him 'I ain't know if I really into that' and then he said 'Stop being a lil' punk' so I said 'whatever then,'" the statement said.
Armbrister's statement said that he and Bonaby, along with Alpheus (Turnquest) and Kevin (Harvey) had agreed on the plan to take the victim, also known as 'Lil Phil', to Barberry Beach.
Armbrister, Kevin and Alpheus allegedly waited in bushes with baseball bats until 'Lil Phil' arrived to the area with Bonaby. When the pair got out of the car, Kevin and Alpheus rushed up to the victim and bashed him on the legs, the statement said.
Armbrister and Bonaby allegedly bound their target with duct tape and put him in the trunk of the car and drove to an area "over the bridge."
Armbrister said Bonaby got Gaitor's cell phone and called his father and speaking with an affected American accent, Bonaby allegedly told Philip Gaitor Sr that he needed to pay him $100,000 if he wanted to see his son alive again.
The then-suspect said Gaitor Sr ended the call. Moments later, Gaitor managed to free himself and he was given a more severe beating. Despite his pleas, Bonaby allegedly told Lil Phil, "Why you calling my name? You gotta dead."
The men took him back to Barberry Beach where Bonaby pulled out a "small orange gas bottle" with which to douse the car.
Alpheus, according to the statement, told him not to do it, but was threatened with death by Bonaby if he did not let him.
"There was a loud explosion and I heard screaming," Armbrister's statement said.
Bonaby laughed as he walked away from the burning car listening to Gaitor's screams, the statement said.
Sgt Rolle said after giving this statement, Armbrister led officers to the scenes where the entire plot unfolded.
In cross-examination, Armbrister's lawyer Lessiah Rolle asked the investigator if he photographed his client taking them through the various aspects of the scene.
Sgt Rolle said he did not.
"It would have been hard evidence," the lawyer suggested.
"We don't take photographs of accused persons pointing out things, it's not policy," the investigator explained.
The defence lawyer suggested that his client never took the police to the crime scene. Sgt Rolle maintained that this did happen.
Sgt Rolle further denied that Armbrister was beaten to sign a statement he had no knowledge of.
"Every word in that statement the accused gave is of his own free will," the investigator said.
Vernal Collie and Kristan Stubbs are prosecuting the case.
The trial resumes today.