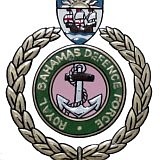 By AVA TURNQUEST
Tribune Chief Reporter
aturnquest@tribunemedia.net
THE Royal Bahamas Defence Force has declined to comment on the abuse claims of two pregnant Bahamian women pending a police investigation.
Sub-Lieutenant Delvonne Duncombe, public relations officer, said allegations that the pair were beaten by a female RBDF officer were being investigated by the Royal Bahamas Police Force, adding that the organisations would not respond to claims at this time.
Bahamians Rose St Fleur and Charline Frederic claim that they were beaten and verbally abused by Defence Force officers during an immigration raid on October 20. Ms St Fleur was eight months pregnant and Ms Frederic was six months pregnant at the time. The women, both 29, identified a female RBDF officer as the main aggressor.
"I will never forget her face," Ms Frederic said, "I can never forget her face."
"I'm never going to let it dead. Until they let her go, I can't let that go. She hit on me and I'm pregnant. When I came out, I was crying, my body was hurting so much, my foot was swollen.
"That hurt me bad, nobody ever put their hand on me. When they let us go, Rose told the woman you will never hit no one no more, your time is coming. She just was calling her [Rose] saying come, come, come, in the front of the other officers. So that means they plan to be beating people, she was saying come come let me give you some more. That's ridiculous."
Ms Frederic was allegedly arrested after she spoke out against the behaviour of officials during the raid at the shanty town off Joe Farrington Road. She claimed that she was beaten in the presence of several RBDF officers, adding that she had her Bahamian passport in her possession the entire time.
Ms St Fleur was allegedly arrested because she did not have her passport, which she said was with a relative at the time. The Tribune interviewed several eyewitnesses that claimed they saw the female RBDF officer repeatedly abuse Ms St Fleur verbally and physically while on the bus.
One woman, who was picked up because her work permit had expired the previous month, said: "The female officer focused on Rose the entire time. She continued to harrass Rose, she took a head cloth and tied Rose's mouth, at the same time she took her knee and pressed it into Rose's stomach.
"I told one of the immigration officers that don't you realise the woman is pregnant," she added, "but the lady put her hand over my mouth."
The women filed independent complaints with the police against the female RBDF officer shortly after they were released from custody at the Carmichael Road Detention Centre.
Ms St Fleur also filed a complaint at the RBDF's Coral Harbour base; however, she said that an officer told her that she would have to drop the complaint with the police before the military organisation could launch an internal investigation.
While Ms St Fleur also attended the hospital and was medically reviewed, Ms Frederic said she did not go to the hospital because she was overwhelmed by the ordeal. Ms Frederic also filed a complaint against a police officer, whom she said initially dragged her onto the bus.
Ms St Fleur said: "When I went to the hospital I was so dehydrated they had to give me drips because I didn't eat or drink anything all day."
"I also went to the Defence Force base and made a complaint against the [female] officer," she said. "The commander was like if you're going to let us deal with it you will have to drop the complaint at the police station. He was like two people can't deal with it at the same time either they [RBDF] deal with it or the police deal with it. He took a written complaint, he said they have their own court and they could deal with it."
The allegations over the conduct of RBDF officers follow claims last year that a group of Cuban detainees were beaten by RBDF marines. A copy of the RBDF report into the matter, leaked to The Tribune, confirmed that the Cuban detainees were severely beaten following an attempt to escape.
Five marines were as a result charged and are being tried in a disciplinary hearing that has not yet concluded.
The Democracy Movement, a Cuban exile group, staged a series of protests outside the Bahamas Consulate office in Miami and at the airport, where tourists were travelling to The Bahamas.
Allegations of verbal and physical abuse experienced by persons of Haitian descent during enforcement exercises has resurfaced amid international controversy over the new immigration policy that was enforced on November 1.
Foreign Affairs and Immigration minister Fred Mitchell declined to comment on the allegations yesterday.
Responding to criticisms of the stricter regulations, he said: "These people are making social commentaries about the law, whether it's fair or not. I'm not the minister of social commentary, the law is given to me to apply."
Mr Mitchell announced the measures were announced in the House of Assembly on September 17 and one new initiative mandates that everyone living in the Bahamas must have a passport of their nationality.
Ms St Fleur applied for her passport in 2001 at 18, and received the document in 2006. She has a five-year-old daughter who also holds Bahamian citizenship.
She said she was arrested again by immigration officers during a road block on November 1, and when she was taken to the detention centre, several officers recognised her and accused her of lying about the abuse on social media.
"They say that the national insurance card, you can't use that. They say either you walk with your passport and that's the only choice they give," she said, "not no voter's card, no driver's licence. When they picked me up the second time, my name was on the dashboard [of the car], but they still carry me once they saw my last name.
"It doesn't feel good," she said, "because you know robbery, and imagine losing your passport. Then you have to do a police report and all type of stuff, it's too much process.
"I'd rather walk with a different ID but not my passport. If you do lose your passport, it's a chance you could go to a place you've never been. I don't think they would take the time to investigate that you lost it, I think they would ship you back [to Haiti] and from there you would have to try get your own passport."