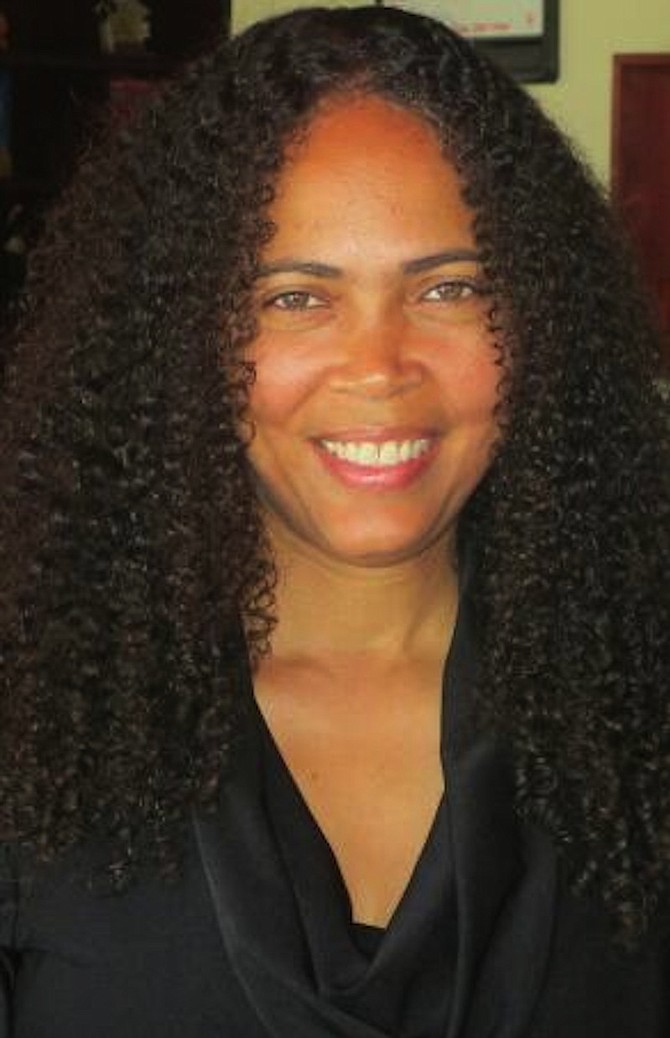 By ALESHA CADET
Tribune Features Reporter
acadet@tribunemedia.net
SHE is a poet, author, performer, band manager, promoter and booking agent, and now Michelle Hanna has opened the stage for other Bahamians artists to share their talents at the 'Open Mic' sessions.
Being an entertainer came naturally to Michelle, who said it was almost like she did not choose her profession, rather it chose her.
"I've always loved music, the arts, and always had an appreciation for live entertainment. It's more than a profession, it's my passion," she told Tribune Woman.
"I love the energy of the creative force; to create. I love to be surrounded by many forms of talents and to interact and share my message, which is love and spirituality and to travel and interchange culturally."
The Nassau native published her first book, "Awakening The Other Side: Poems and Art Illustrations", in 2004. She is currently working on her second book.
Since 2005, Michelle has been performing her poetry to a musical background at different events and venues in Nassau.
"I started working with a band in 2009. I book bands for special events, weddings and parties. I also host an Open Mic session every Monday night with a live band at Volume Music Bar, formerly Crazy Johnny's," she said. Michelle said she always wanted a place to perform her craft, and her motivation behind the Open Mic sessions was and still is to create a create a space "where creative souls can vibe, express their talent and interact with each other."
"It saddens me to say that we don't have many outlets for aspiring talents to express themselves," Michelle said.
"I am hoping that we can collectively create more avenues to promote Bahamian talent even beyond the Open Mic Sessions."
Michelle's Open Mic Sessions singers, poets, musicians, comedians and other artists a platform to display their talents.
Even before the current series at the Volume Music Bar, Michelle was driven to officially bring about an open mic event in November 2009 at Babalu in the Downtown Nassau. Since then, she has had the opportunity to host the Open Mic sessions at various venues.
"The goal is to provide a stage to foster and showcase aspiring talent and to perfect stage presence," Michelle said. "The Open Mic live session is only a segment of what is to come in the future. Stay tuned."