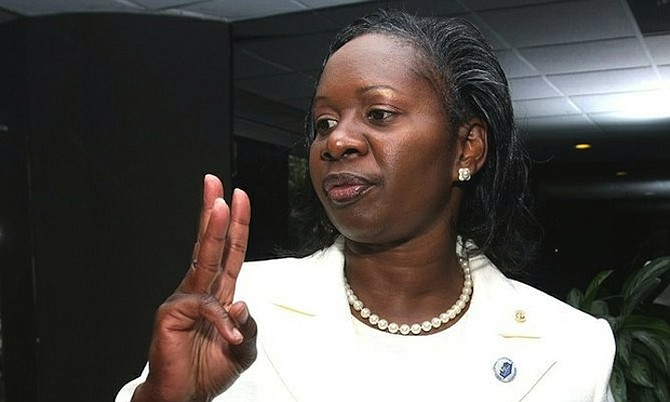 BAHAMAS Union of Teachers President Belinda Wilson has been suspended from her post for six months for "violations," the union said yesterday.
According to the union, the suspension took effect at 12:04pm yesterday. "The executive committee also wishes to announce that we have suspended the Treasurer, Lorraine Knowles, for a total of four months for similar violations. At this time we would like to assure our membership that our present negotiations with the government of the Bahamas on their behalf and the normal operations of the union will not be affected," the union said.
Several calls placed to Ms Wilson were not answered up to press time. However, The Tribune understands that she plans to make an official statement on the matter today.
According to Bahamas Public Services Union (BPSU) President John Pinder, the suspension of a union president and treasurer at the same time is unprecedented, at least during his time as a unionist.

"I would hope that at the end of the day the matter is resolved favourably," he said yesterday when asked for comment.
In 2013, Ms Wilson was re-elected as leader of the BUT for her third term. At the time, she faced a challenge from union Secretary General Stephen McPhee.
In March 2013, Mr McPhee said union members had expressed concerns about more benefits, additional educational opportunities and had queries over the transparency with the union's finances.
Mr McPhee has also previously claimed to have not had access to the union's financial records.