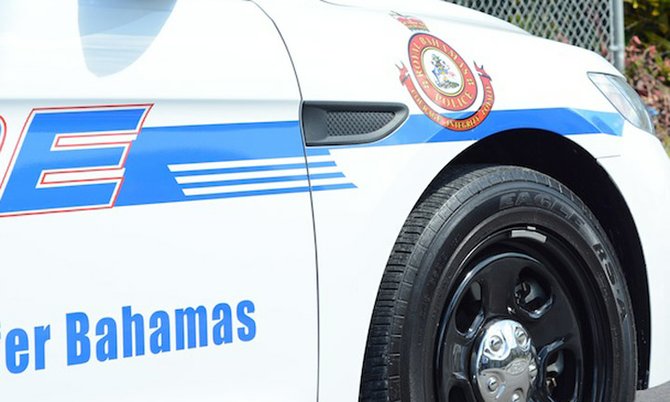 By SANCHESKA BROWN
Tribune Staff Reporter
sbrown@tribunemedia.net
A 19-year-old man was shot multiple times and killed early yesterday morning, taking the country's murder count for the year to 117, two shy of 2013's total.
Officer in Charge of the Central Detective Unit, Superintendent Paul Rolle, said the victim, who The Tribune understands is Rico Smith, was on his way to work shortly before 7am when four men pulled alongside him off Carib Road in a Honda Accord.
Two men exited the vehicle and "began discharging shots in the direction of the victim". He was shot multiple times in the chest. The suspects got back into the vehicle and left the area in an unknown direction.
Smith was rushed to hospital but died shortly after his arrival.
Residents in the area were angry that Smith was allegedly "left to die on the ground" because the ambulance took to long to respond.
One woman, who wished to remain anonymous, told The Tribune she believed if the ambulance had arrived earlier, the victim would still be alive.
"He comes through here every morning, he is a very mannerly young man. He was just walking and then you heard a bunch of shots back to back like fireworks.
"Then I saw him and the ground and two men look like they jump a wall into a car and left. He was still breathing when the police and ambulance were called. His chest was moving up and down and he was making noises.
"But that ambulance took so long, like almost 30 minutes, and he was just laying there.
"We did not want to move him but we kept talking to him, we kept telling him he would be okay.
"We prayed with him but then it's like we saw when the last breath left his body and by the time the ambulance came, we knew he was gone."
This homicide comes two days after National Security Minister Dr Bernard Nottage skirted around questions regarding the government's failure to control the scourge of crime in the country as it had heavily campaigned to do during the 2012 general election.
More than two years since taking office, Dr Nottage told Parliamentarians on Wednesday that the crime situation was the result of a flawed judicial system.
He said the government would direct its focus on tackling those challenges with the system in order to bring crime to a reasonable level.
On Thursday, findings from the United Nations' and the World Health Organisation's 2014 Global Status Report on Violence Prevention, listed the Bahamas eleventh out of 20 of the most homicidal countries in the world. It cited there were on average 32.1 murders in the Bahamas per 100,000 inhabitants in 2012 with 75 per cent of homicides caused by firearms.