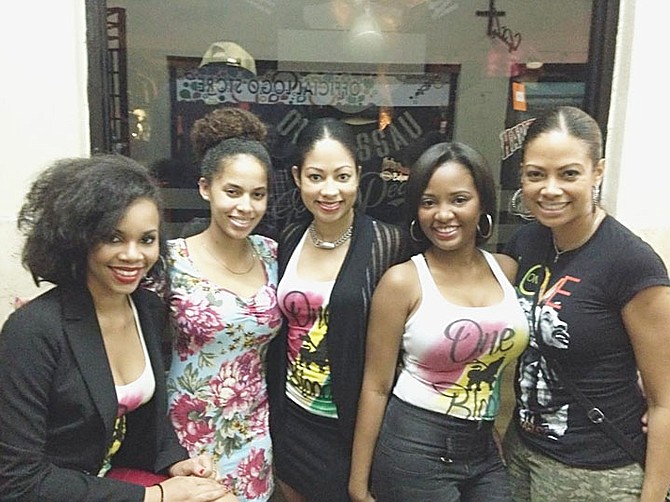 By JEFFARAH GIBSON
Tribune Features Writer
jgibson@tribunemedia.net
AS THE year 2014 comes to an end in a just few short hours, party-goers will be scouting for the best spot to celebrate New Year's Eve. There a number of local restaurants, lounges, clubs and events offering an exciting time for Bahamians who want to enjoy a different an ambiance this year.
But one event is doing a little something different. Instead of hosting a New Year's Eve party, the Concepts promotion team is offering a post-New Year's event with the One Blood XII Old School Reggae Party which will held on Thursday, January 1, at the Bambu Nightclub in downtown Nassau. Doors for the event open at 9 pm. 
The party aims to take party-goers on a trip down memory lane, as deejays bring back old school reggae tunes. 
Music for One Blood XII will be provided by two of Nassau's most skilled and versed deejays when it comes to old school reggae – Selector Ty and his protegé, Selector 3D (Tyrone Brown and Donillo Culmer).
Leah Davis, organiser of the event, told In Ya Ear that the inspiration to host reggae parties came after she recognised a niche in the entertainment market locally that was not being filled. 
"I have been hosting old school reggae parties since 2004, with the first ones being hosted at Pirates of Nassau. Over the years the events have moved venue but consistently delivered a musical experience specifically for lovers of old school reggae and dub," she said.
"Initially, I began hosting the events recognising there was a gap in the entertainment market when it came to a place or event for exclusive reggae music, especially for an older audience. Truly I host an event that I wished somebody else could have created for me to patronise and enjoy."
She said given the genre and era of the music, the event targets "a wide cross section of reggae lovers, young and young at heart."
"It is always a safe and 'irie' experience that my patrons have grown accustomed to and look forward to twice annually. The event will be a fun musical experience where guests will hear songs they have not heard since way back when, laugh and dance the night away. One Blood will be a great kick off party for 2015," she said.