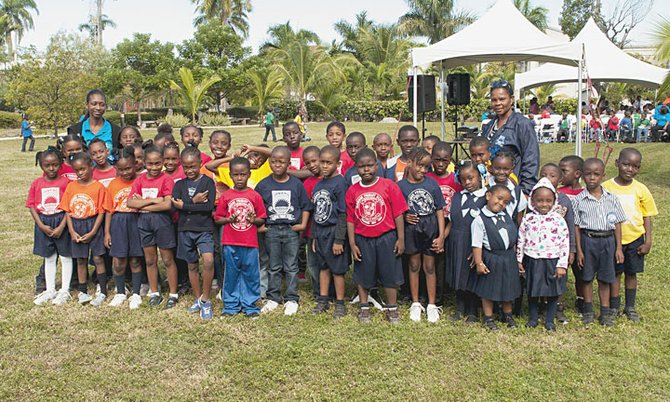 JUNIOR Achievement Bahamas is adding a new twist to teaching primary school students about their country's fiscal and monetary landscape.
Against the backdrop of the historic Collins House, more than 120 participants in the youth economic programme between grades one and three participated in the first-ever Piggy Bank Treasure Hunt.
The students, representing Claridge Primary, CW Sawyer Primary, Oakes Field Primary and Garvin Tynes Primary, had their minds stimulated with fun outdoor activities.
"Education is really enhanced when it becomes a fun, interactive experience," said JA Bahamas executive director Philip Simon.
"The JA Club programme is designed to add these elements to its curriculum as we endeavour to expose the kids to economic and entrepreneurship training at an early age."
While the Treasure Hunt for the primary school students was a getaway and day of fun-filled activities, club programme co-ordinator Laquinta Tynes said she hoped it "also served as a motivation to the children to learn more about Junior Achievement and the concepts of business".
To date, more than 30,000 "achievers" have advanced through the programme, which boasts an alumni list that includes many of the 'Who's Who' in the Bahamas in just about every industry and sector.