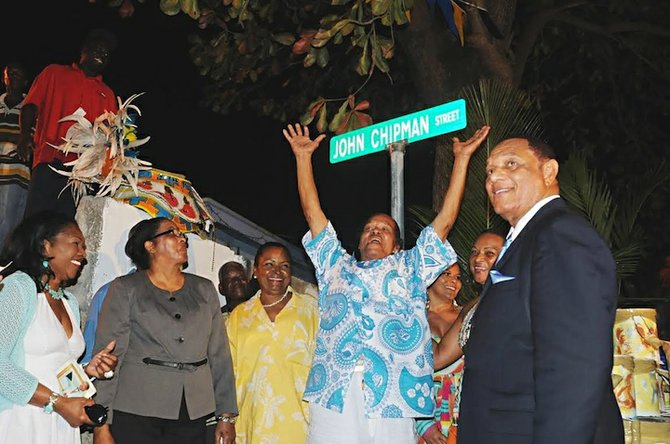 WITH family, relatives and friends looking on, Bahamian cultural icon John "Chippie" Chipman raised his hands to heaven on February 6, after the former Lifebuoy Street, where he resides, was renamed in his honour, John Chipman Street.
Prime Minister Perry Christie, right, participated in the renaming ceremony.
Mr Chipman was designated a 'Hero' of Bain and Grants Town during the renaming ceremony.
According to the President of the Bain and Grants Town Advancement Association, Rev Dr CB Moss, the community was thrilled to have the honour bestowed on Mr Chipman, and thanked both the PM and the MP for the area Dr Bernard Nottage for attending.
The ceremony ended with a Junkanoo rush out.