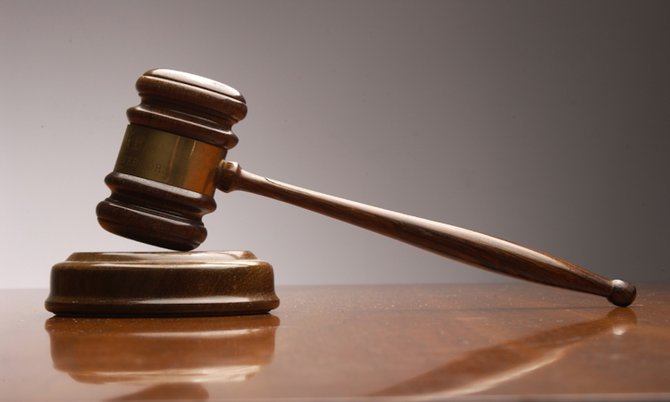 By LAMECH JOHNSON
Tribune Staff Reporter
ljohnson@tribunemedia.net
A RELIGIOUS leader opted not to comment yesterday on the possibility that he could be facing contempt over his verbal reaction to Chief Magistrate Joyanne Ferguson-Pratt's decision to defer bail for two men accused of cruelty to a 15-year-old boy.
Bishop Walter Hanchell, of the Great Commission Ministries, said his response to what transpired in court no.9, moments after his fellow clergymen were granted bail, would come later.
Chief Magistrate Ferguson-Pratt was visibly displeased yesterday when reciting Bishop Hanchell's words concerning Wednesday's arraignment being an "ugly scene."
After granting bail shortly after 5pm yesterday to Ruth Street residents, Arsenio Butler, 27, and Devin Sears, 25, the magistrate said she was "restrained to address remarks which I have heard and also remarks I have read which have been attributed to Walter Hanchell."
She said she would not go into detail concerning the comments that were the subject of discussion, "these comments have the effect of seeking to impugn the integrity of the judiciary."
"It is unacceptable. It is reprehensible that someone who calls himself a man of the God, a man of the cloth, could make remarks so scurrilous and would call the judicial system into question."
"In the event that others are like Mr Hanchell, the court would like to make a reference and I am going to forward this matter to the Attorney General's office as they will make a determination," she said, adding that the country must place confidence in its judiciary.
She repeated in her words the "loose remarks" made by Bishop Hanchell Wednesday afternoon: "I've never seen a more ugly scene in a courtroom by a magistrate, who supposed to know that everybody is innocent until proven guilty, deferring bail for somebody that the prosecutor have no objection to bail because of a personal vendetta."
"Reverend Mr Hanchell will be called on to explain himself for his remarks that were so unsavoury and were unwarranted. I'm sure he will be contacted and will make himself available," the chief magistrate said.