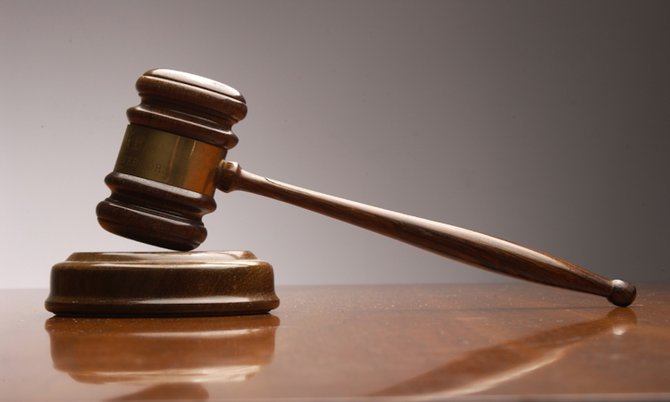 By AVA TURNQUEST
Tribune Staff Reporter
aturnquest@tribunemedia.net
A MAN is calling for government intervention in the judicial system after his divorce settlement case has languished in the court system for more than eight years.
Garth Bethel said that the circumstances surrounding the lengthy proceedings - the case has gone before the Court of Appeal - have illuminated a lack of transparency and accountability within the judiciary.
Mr Bethel said: "Why is it that after eight years, this simple case can't be resolved? There are a lot of people involved, and every step we turn there is interference. Prior to the Appeals Court, the case had all kinds of challenges with missing documents, only some of which I was able to recover.
He said: "Who is supposed to be taking care of the legal system or the law? We have had eight judges on this case, about six attorneys, and still nothing. There are systemic challenges, the government has to get involved." 
Mr Bethel questioned the reasons for the delay of the property hearing of the estate he shared with Veronica Bethel during their seven-year marriage.
At the initial hearing, Mr Bethel asked to be granted half the value of the matrimonial and non-matrimonial assets, specifically a West Bay Street home and 12 condos.
According to his notice of appeal, Mr Bethel only received $75,000 from an estate which should be "grossly valued in around, or in excess of $10m".
He listed among his grounds for appeal that the Chief Justice Sir Michael Barnett "erred in law and principle by causing bias or the appearance of bias to be unavoidable" – because he failed to disclose prior to the hearing that he knew the parties concerned.
In the notice of appeal, it is claimed Sir Michael attended Mr Bethel's ex-wife's mother's funeral five days before the hearing and was a guest in their home during their marriage.
In January 2013, the Court of Appeal ruled that the case should go back to the Supreme Court as the Chief Justice was wrong in neglecting factors required to be considered under section 29 of the Matrimonial Causes Act.
The appellate court ruled that it would allow the appeal, set aside Sir Michael's decision and "remit the matter back to the Supreme Court for rehearing before another judge."
Since then, Mr Bethel said the case has been back and forth between interim judges and the listing office with one judge sitting on the case for most of the year before releasing the file with no decision or reccommendations.
He added that there has been no appraisal of the properties as ordered by the Court of Appeal, and that no date was set for another hearing after legal representation for his ex-wife was absent last week.