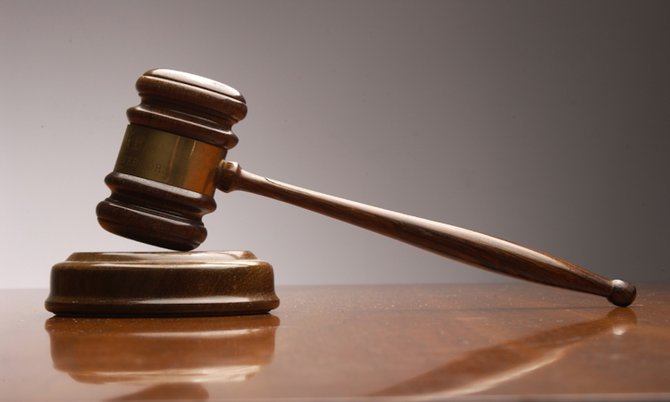 By LAMECH JOHNSON
Tribune Staff Reporter
ljohnson@tribunemedia.net
A MAN jailed for 16 years after a jury found him guilty of forcing a nine-year-old to perform oral sex on him is contesting his conviction and sentence at the Court of Appeal.
Edward Butler, 65, appeared in the appellate court yesterday without his attorney present.
The proceeding was scheduled for him to confirm to the court his intention to contest allegations made about him between November 2009 and January 2010.
Justices Anita Allen, Stanley John and Neville Adderley asked the man if he was instructing an attorney.
Butler told the court he'd hired Geoffrey Farquharson to argue his appeal. The court inquired about the whereabouts of the attorney who, if Butler's assertion was correct, should have been present for the hearing. The appellant said he himself was only made aware of yesterday's hearing the night before.
Justice Allen further informed the appellant the court was not in possession of the trial transcripts and that his matter would have to be adjourned for a status hearing.
Butler is now scheduled to reappear before the appellate court on April 15 and was advised to ensure that his attorney was present.
Last May, while acquitted of a pornography charge, he was found guilty of having unlawful sexual intercourse and required medical attention after the 6-3 guilty verdict was announced.
His sentencing was deferred to July 26 when a probation report was presented to the court and counsel made submissions. The judge said she would hand down her ruling on August 14.
On that date, Justice Watkins handed down the sentence in a six-page document.
The judge noted that while Butler had not been convicted of any criminal offences since 1988, she said the aggravating factors of the case outweighed the lone mitigating factor. The first aggravating factor was his age at the time of the offence and the second was that "the victim was nine years of age at the time of the incident and may suffer from long term and/or permanent damage as a result of the experience."
The judge also considered Butler's previous conviction for a similar offence and that "Butler has not shown remorse".
Justice Watkins sentenced Butler to 16 years at Her Majesty's Prison and noted his term took effect from the date of conviction.