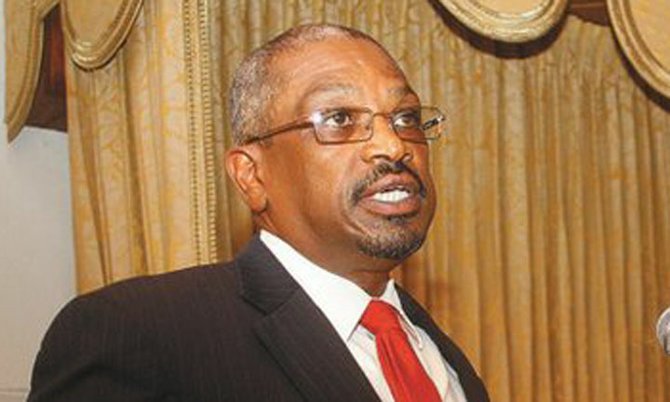 By KHRISNA VIRGIL
Tribune Staff Reporter
kvirgil@tribunemedia.net
THE FNM yesterday criticised the government over what the party described as "wasteful expenditure" of its travel allocations as outlined in the mid-year budget.
According to Opposition Leader Dr Hubert Minnis, Prime Minister Perry Christie spent 86 per cent of the funds for officials travel after an additional $170,000 was added to the item.
He said Foreign Affairs Minister Fred Mitchell has also used more than half of his budget after he too was advanced $45,000 more for travel.
Dr Minnis said: "This government has found it impossible to expend monies allocated and budgeted for the poor at a time when they are overspending on overseas travel and entertainment.
"I demand that the Prime Minister keep his public pledge to provide an accounting for his extravagant international travel during which he treated an excessively large delegation to a tour of Rome and London. He promised to do so and to date he has neglected to do so. I call upon him to do so now. The people wait."
Back in December, the government came under immense criticism after a large delegation accompanied Mr Christie on a visit to Sri Lanka with stops in London and Rome.
The backlash led the Prime Minister to explain in the House of Assembly what his trip entailed as questions of the cost were launched. However, the amount of taxpayer dollars spent on that trip were never revealed.
Chairman of the Public Accounts Committee (PAC) Hubert Chipman later vowed that the matter would be investigated once financial records are available. But the public has yet to receive word of any probe.
Mr Christie has described the trip as an "important series of interfaces" which were prudent and necessary for the Bahamas to assert regional leadership.
During a stop in London, Mr Christie spoke with the Turkish Cooperation and Coordination Agency to examine proposed projects and technical assistance for the country.