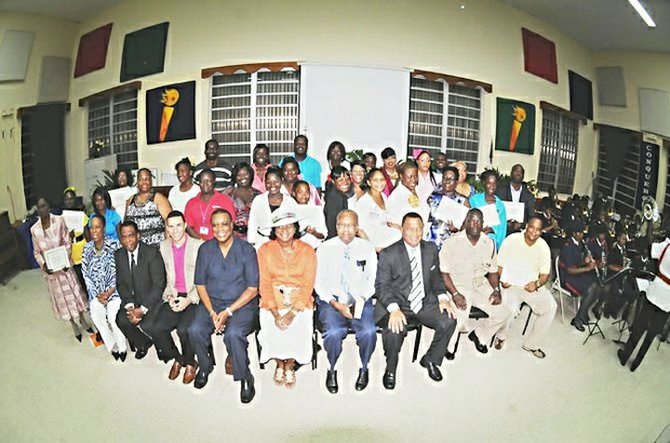 WHEN the Progressive Liberal Party returned to office in May 2012 they brought with them a new initiative they claimed would effectively fight crime – Urban Renewal 2.0.
A year and half and nearly 200 murders later, the Free National Movement as well as many members of the public are questioning if the programme is really proving effective, or if it was just another campaign promise.
On the campaign trail over a year ago, the PLP erected posters across New Providence pointing out that under the Ingraham administration, 490 persons were killed.
They claimed the former government failed to keep Bahamians safe and the PLP had the answer to crime.
There have more than 180 murders since the PLP came into power.
In the Charter for Governance, the PLP said: "This updated Urban Renewal programme is designed to build stronger communities through grants for community improvements and citizen Crime Watch associations. We will focus on youth through support for after-school programmes such as marching bands and computer classes, and we will renew a robust police presence in schools.
"Through increased vocational and technical training, as well as investing in job training and job placement, we will ensure that young people have a successful alternative to crime."
The PLP believed so much in the success of Urban Renewal that the government allocated $10 million in May 2012 to the programme, to "effect minor home repairs in inner-city residential areas and also to support the programme's other activities."
The move proved controversial, as the Free National Movement accused them of creating a "slush fund" to funnel contracts to supporters.
In March of this year, Minster of National Security Dr Bernard Nottage said he had proof Urban Renewal was working and that crime had dropped by 34 per cent in areas where Urban Renewal was reintroduced.
Dr Nottage said despite all the criticisms of Urban Renewal from the opposition, it has shown significant results since it was relaunched.
"Crime has been reduced in these areas by 34 per cent. In New Providence, where there are eight Urban Renewal Offices in Bain and Grants Town, Centerville, Englerston, Fort Charlotte, Fox Hill, Kemp Road, Nassau Village and Pinewood Gardens – there have all been reductions.
Between June 4 and December 21, 2011, there were 47 murders, between the same dates last year there were 25 murders – a reduction of 47 per cent.
With rape, it was 33 in 2011 and 29 in 2012, a reduction of 12 per cent. Attempted rape dropped by 44 per cent, unlawful sexual intercourse by 41 per cent, armed robbery by 13 per cent and a robbery by 37 per cent, he said.
"House breaking reduced by 66 per cent, attempted house breaking by 28 per cent, stealing 38 per cent, attempted stealing 23 per cent, stealing vehicles three per cent and stealing from a vehicle 32 per cent.
"You see the results. Although other crime prevention methods are essential, Urban Renewal is arguably one of the most ambitious crime fighting tools in recent time," he said.
In an interview with the Tribune, Urban Renewal Co-ordinator Superintendent Stephen Dean said while the Urban Renewal is working now, the real fruit of the initiative will not be seen for years to come.
"It will not be overnight, it is going to take a long time before you see the results. Let me give you an example, in 2002 , when I was involved in Urban Renewal we had a community marching band, right now we have at least five of those kids who were in that band, who are now in the police band. Right then we did not see the results but right now we see the proof. The seed has been planted and now we see the manifestation. It will take a long time," he said.
"I know because of what is happening in the community everyone wants to see a quick fix but it takes time because these crimes that are happening in our country now people want change now. The bulk of it now, is to capture young minds, particularity teenagers before they become adults. We want to change their minds while they are you. Teach them the way to go."
There are currently Urban Renewal Centres in Bain and Grants Town, Centerville, Englerston, Kemp Road, Fort Charolotte, Nassau Village, St Cecilia, Pinewood Gardens, and Fox Hill.
Mr Dean said these centres offer a variety of programmes including bands – some with more than 500 members – and various after-school activities.
The Minister of National Security also said the true benefit of Urban Renewal will not be seen today, but added that for some areas, the programme is like a "gift from God".