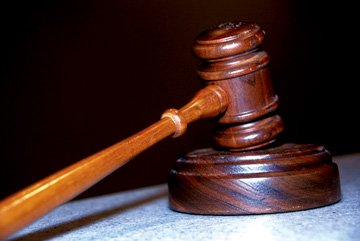 By RASHAD ROLLE
Tribune Staff Reporter
rrolle@tribunemedia.net
OFFICIALS in the Cuban detainee abuse trial are still awaiting a response from the Cuban government to their request to have two Cuban men attend the hearings in Nassau.
After getting started in November, the trial to determine if Defence Force marines abused Cubans held at the Carmichael Road Detention Centre last year has been postponed since early December.
Officials want to cross-examine Yordan Cantero and Alexander Vazcuez, two of three Cuban nationals who claimed to have been beaten at the Detention Centre.
The men were repatriated to Cuba last year. Carlos Pupo, another Cuban, gave testimony in the trial in November.
Attorney Wayne Munroe, who represents the Defence Force marines accused of abusing the Cubans, previously said he does not believe the Cuban government will grant the remaining witnesses permission to travel to the Bahamas for the hearings.
He said if needed, a Bahamian delegation will head to Cuba to secure their testimonies.
Immigration officers, Defence Force marines and medical personnel are among the 23 witnesses who have testified in the trial so far.
In September, Minister of National Security Dr Bernard Nottage appointed retired Justice Cheryl Albury, Bahamas Christian Council President Rev Dr Ranford Patterson and former RBDF Commander Leon Smith to observe the hearings.
Mr Munroe previously said he would challenge the decision to let them sit in on the trial, but after taking instructions from his clients, said he has decided not to contest their presence.
This was not enough for FNM Deputy Leader Loretta Butler-Turner, who accused the government of "governing without transparency" by not allowing Bahamians to know what is happening in the trial.
Mrs Butler-Turner said the government should have allowed the Bahamian press "to be observers to this particular trial, then we would be able to come to conclusions based on what is reported."
"But this is a government of secrecy," she said, "a government probably in secrecy because they are not prepared to govern. Here we are dealing with crime bills, many of which are being modified and amended because of the United Nations conventions; yet this issue is here, something that has already caught the eye of the international community, and look at what is taking place. This does not go well for us in diplomatic circles.
"There are far-reaching ramifications from this," she said. "We're going to have questions from the human rights commission and others so we as Bahamians deserve to know what is going on. We deserve to let the persons being accused of this have their day in court."
In a poll on tribune242.com, readers overwhelmingly supported Mrs Butler-Turner's stance.
A huge majority – 85 per cent – wanted the press to cover the proceedings against the five marines accused of beating the detainees.
In October, the Royal Bahamas Defence Force officially denied The Tribune permission to cover the event "due to the sensitive nature of the case".