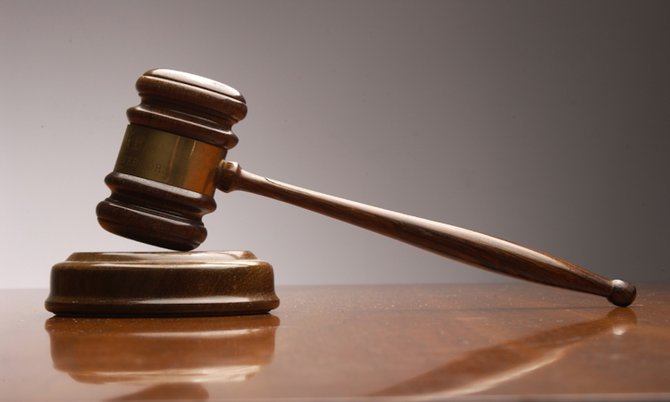 By LAMECH JOHNSON
Tribune Staff Reporter
ljohnson@tribunemedia.net
REMISSION practices at Her Majesty's Prison came under fire yesterday in the Court of Appeal, with judges denouncing the mindset of inmates who believe they are entitled to a sentence reduction.
Derez Cartwright appeared before Justices Anita Allen, Christopher Blackman and Stanley John hoping to have his four-year sentence for possession of 130 pounds of marijuana reduced, notwithstanding the fact that he filed his appeal late and by his own admission to the court, already expects to be released from prison later this year.
The 28-year-old, who lived in Garden Hills until his conviction in late 2011, told the judges the only reason he appealed his sentence was because "I was told that the remission could change."
He went on to claim he'd been told by prison officials in advance that he would be released in 2014.
In response, Justice Allen, the appellate court president, said remission of a sentence by prison officials should only come after good conduct – "not at the beginning".
"They create a legitimate expectation in prisoners and you cannot do that," she said, adding that as a consequence, prisoners are now mentally calculating their own sentences.
Justice Blackman agreed and added: "What I've seen in Barbados and Belize, they put it over the cell door with two dates, the day the prisoner is sentenced and the remission date."
"Appellants" president Allen interjected, looking at Cartwright, "come here with this expectation that you're entitled to a remission and someone needs to tell the authorities that it's not the case.
"Not everybody gets remission. They think its a right that they have and it's not," Justice Allen said, adding that it was becoming a frequent occurrence in the appellate hearings.
Vinette Graham Allen, Director of Public Prosecutions, who responded for the Crown in yesterday's appeal, said she would speak with prison officials on the matter.
"I further suggest that they go around and take those remission dates off the cells" Justice Blackman added.
After consulting on the bench, the judges denied Cartwright's application for an extension of time to appeal on the basis that his prospect for winning the appeal was slim.
Notwithstanding his lack of antecedents prior to conviction and his plea of guilt at the first opportunity, the court ruled that it could not ignore "the very aggravating circumstance of the amount of drugs involved."
"We would not have interfered with the sentence," Justice Allen said before formally dismissing his application for extension of time.
Two days before his arraignment in Magistrate's Court, officers found two men and a woman with 130 pounds of Indian Hemp, in addition to six live rounds of ammunition, at a home on Geranium Avenue.
Officers knocked on the front door and were invited inside after presenting a search warrant bearing the name of Derez Cartwright.
The officers searched the home, which led them to the bedroom where "suspected marijuana" was found on the floor and bed.
Officers continued their search to the bathroom, where ammunition was found in the toilet tank.
Mr Cartwright was taken into custody for questioning, where he admitted to owning the drugs – which he told officers cost him $3,000 – and being in possession of the six bullets.
The three were arraigned on November 28, 2011 when Cartwright pleaded guilty to possession of dangerous drugs with intent to supply and two counts of ammunition possession.
Charges were withdrawn against the woman, but the other co-accused, Justin Turnquest, was tried and convicted for his involvement in the incident.
Turnquest is appealing conviction and sentence.
DPP Graham-Allen and Darnell Dorsett appeared for the Crown in yesterday's hearing. Cartwright represented himself.