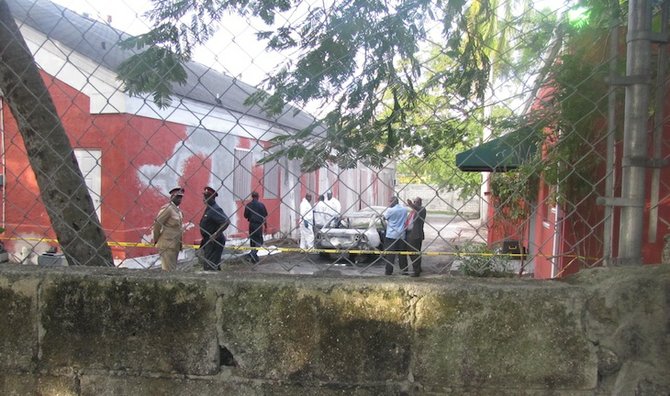 A MAN was shot and set on fire in a vehicle Wednesday afternoon in the country's latest murder.
The incident is believed to have taken place at around 3pm at the back of the Dundas Center for Performing arts on Mackey Street where the burning vehicle was found.
Police are now on the hunt for four men they believe to be responsible.
See Thursday's Tribune for the full story.