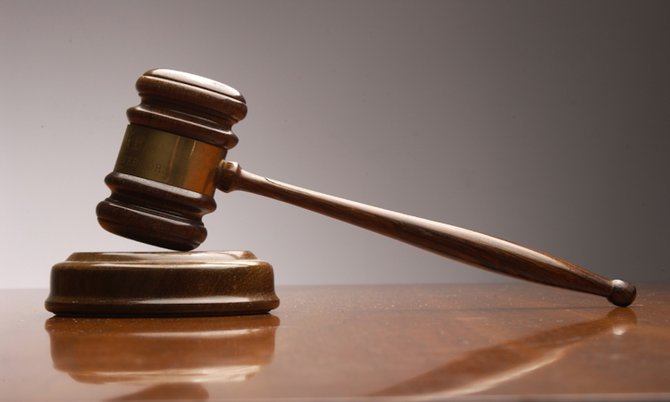 By AVA TURNQUEST
Tribune Staff Reporter
aturnquest@tribunemedia.net
THE Coroner's Court ruling on Aaron Rolle's death in police custody as unlawful has been appealed, according to Attorney General Allyson Maynard-Gibson.
Mrs Maynard Gibson told The Tribune that the family members of the officers in question, Police Constable 2126 Akiel Smith and Police Constable 2648 Carl Smith, have filed an appeal over the coroner's decision.
She said that any recommendations from her office will hinge on the outcome of the appeal; however, she could not confirm whether court proceedings have started.
Her comments come more than a year after Rolle's death in police custody was ruled unlawful by a Coroner's Court. Rolle's relatives were said to be waiting on the outcome of the Office of the Attorney General's review to determine if they would move forward with a private prosecution, according to their lawyer Christina Galanos.
Mrs Maynard-Gibson spoke to The Tribune on the sidelines of the official renaming ceremony of the building housing the Attorney General's Office and the Ministry of Legal Affairs as the Paul L Adderley Building.
Rolle, 20, died at the Southern Police Station on February 8, 2013, hours after he was taken into custody for questioning in connection with an armed robbery and escape.
A pathologist report later concluded that he died from haemorrhaging and a ruptured intestine, caused by blunt force trauma to the chest.
On May 7 last year, a jury of four women and one man found that the force police used against Rolle while in custody was unjustifiable.
The Coroner's Court does not determine guilt or make any findings or suggestions of criminal, civil or disciplinary liability. The role of the court is to determine who the deceased was, how the deceased died, when, where and by what means.
At the close of the inquest into Rolle's death Acting Coroner Jeanine Weech-Gomez recommended the file be reviewed to determine whether action should be taken against the officers and also forwarded to the commissioner of police to conduct disciplinary proceedings against the men.
The coroner also recommended that police officers receive training in the proper restraining of suspects at least every two to three years and that cameras should be installed at every police station at the entrance to the cell block area and all interviews with suspects be videotaped.
These tapes should be monitored by a separate department at police headquarters or elsewhere, the coroner recommended.