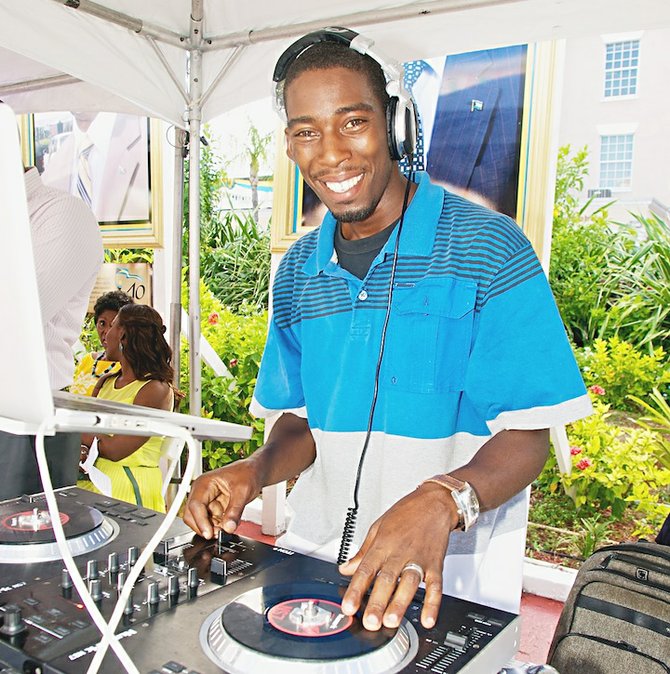 By LESH
Tribune Features Reporter
acadet@tribunemedia.net
THE SKY is the limit says a young Bahamian deejay who is looking forward to one day studying abroad to further pursue his music.
DJ Spleen, whose real name is Kendike Major, is ambitious and said he wants to make his name known worldwide.
He credits the entertainment company Nassau Party Express for his deejaying push. The company features artists such as D Boy, Naughty, DJ Fines and DJ Smooth.
"I was about 13 years old, under the wings of Adlai 'D Boy' Dorsett. From there I met DJ Alpha from the BSP (Bahamas Spice Production) crew. Between the parties, clashes and competitions, we developed our skills much better. He is like a big brother to me in the deejay world," said DJ Spleen.
His unusual stage name, he said, comes from the function he performed for DJ Alpha.
"The job of the spleen in the body is to clean the blood. I worked with him several times and cleaned up his mental thought of deejaying. Now he is one of the best, going under the company called Wipe Out Entertainment," he said.
As DJ Spleen, he said his most memorable experience deejaying was when he was attending grade 12 grade at C C Sweeting Senior High in 2007.
"It was the last school dance of the year. It was an epic night all around. The crowd, my fellow school mates, was continuously hyped all night, which of course kept me going to the point where the crowd surfed around the room and back to the deejay set," he said.
Locally, the entertainer said he is inspired by deejays whom he calls his mentors, DJ Mayday and DJ Fines. From the international scene he is inspired by names such as DJ Legacy and D Sunny, MTV's official deejays.
He said his selection of music includes a little of everything. From home-grown Bahamian songs, soca, R&B, rap, reggae to Haitian kompa, disco, techno and dubstep.
DJ Spleen said he can adjust to any crowd and any occasion.
However, he said the entertainment scene in the Bahamas today leaves many deejays feeling unappreciated and undervalued.
"Some deejays have thousands of dollars worth of equipment and some deejays rent equipment. The prices some clients wish to pay is ridiculous and can hardly cover the cost of the equipment, and the labour is not included as yet. I would love to see deejays getting paid their worth so they can continuously be encouraged," he said.
DJ Spleen can often be heard live on Hot 91.7FM. People can also find him deejaying on Thursday nights starting at 9pm at the New Base Road Bar and Restaurant on Nassau Street, next to Christie Park.
To stay up-to-date with DJ Spleen, contact 428-9320 or e-mail slickway.djspleen@gmail.com.