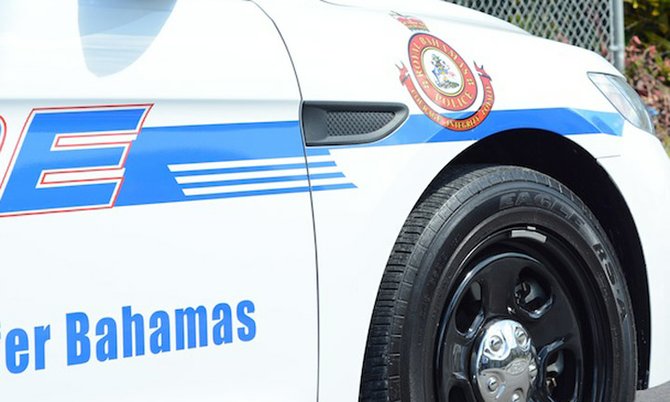 By SANCHESKA BROWN
Tribune Staff Reporter
sbrown@tribunemedia.net
POLICE shot and injured a suspect moments after he allegedly robbed the Super Value food store in Cable Beach on Monday night.
According to reports, police received information that a major food store on West Bay Street was being held up and robbed of a large amount of money by a lone gunman.
Officers from the Western Division responded and received a description of the suspect. The officers immediately set up a perimeter in the immediate area and began an aggressive search for the masked man.
Minutes later, around 10.30pm, with the help of residents, the officers spotted the suspect hiding in the yard of a nearby home. The suspect fled and after a short pursuit, the officers caught up with the man, who pointed a weapon at one of the officers.
The officer, in fear for his life, shot the suspect in the thigh and arrested him.
Shortly after the arrest of the suspect, police recovered a bag containing a large amount of cash that the suspect had thrown to the ground during the pursuit.
The 21-year-old man from Jubilee Gardens was taken to hospital where he is listed in stable condition under heavy police guard.
Allan Bain, Assistant Manager of Super Value, told The Tribune the man was already inside the store when they were locking up shop for the night.
"He was already through one of the aisles and when the manager proceeded to sign out she noticed the alarm went off. She deactivated it to reactivate it when it went off again. So she began to head outside to see what was going on when the man came running from one of the aisles and stopped her and told her to come back in," Mr Bain said.
"He pointed an object at her that was wrapped in some cloth and took her to the safe and told her to open it. He grabbed five of the float bags that had coins and bills in it and also took one of the bags we were holding for the armoured truck to pick up. He ran and ended up dropping two of the bags before he left the store. He also took the manager's keys and tried to take her jeep, but he couldn't get it to work. So that's when he decided to run and police caught him a short time later."
No one was hurt during the robbery, however, Mr Bain said, the manager who was on duty is still "a little shaken up".
Investigations are continuing.