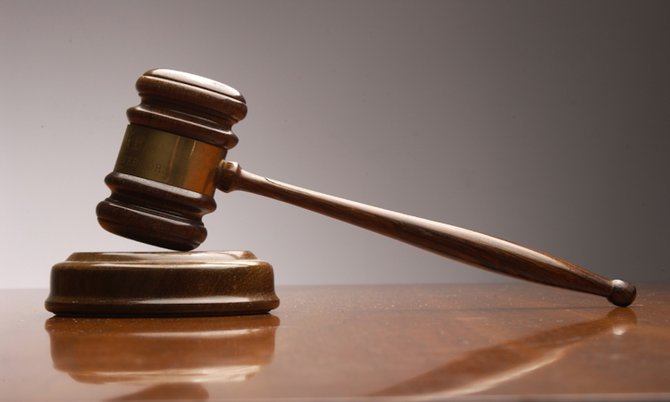 By LAMECH JOHNSON
Tribune Staff Reporter
ljohnson@tribunemedia.net
A MAN convicted of a double murder must wait another four weeks before learning his punishment. George Williams had been expected to be sentenced on Wednesday, but Justice Roy Jones said the court was not ready to rule on what punishment he should receive for the deaths of Andy Weekes and Terrel Mingo.
Weekes, 32, and Mingo, 29, were both shot in the head behind a house on Adventurer's Way. Weekes died at the scene and Mingo died the following day.
Two weeks ago, Prosecutor Neil Braithwaite submitted that the death penalty was a fitting punishment because Weekes had simply been in the wrong place at the wrong time when Williams and Mingo were in a dispute over proceeds from crime.
Mr Braithwaite said murdering a witness counted in the category of "worst of the worst" set out by Parliament's amendment to the death penalty laws in 2011. While highlighting that Williams had shown no remorse for the crimes, the prosecutor also noted that, according to the probation report, he had a number of infractions while on remand in prison.
The prosecutor said that given this information and the fact that he has a previous conviction for manslaughter, his prospects for reform were slim to none.
In response, Williams' lawyer, Jiaram Mangra, argued that a determinant sentence was appropriate. While acknowledging that the law now allows for the court to consider the death penalty in certain circumstances of murder, he submitted that only applied to witnesses in pending cases before the court.
He also noted that while his client was not unblemished, the psychiatric evaluation did not rule out any prospects for Williams' reform. Justice Jones is now expected to sentence Williams on August 8.