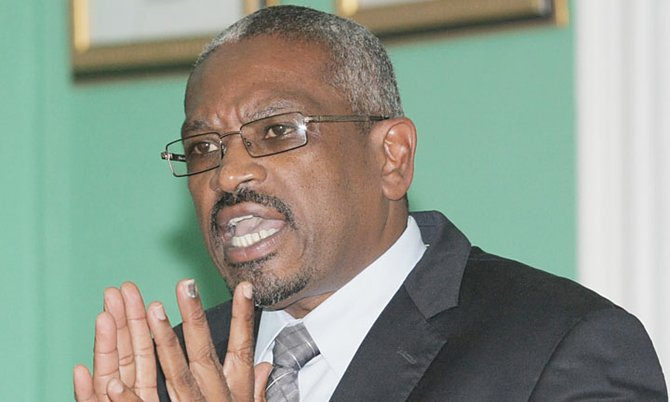 FREE National Movement Leader Dr Hubert Minnis yesterday raised questions about the government's reported signing of a letter of intent with a company to build a multi-million dollar waste-to-energy plant at the New Providence landfill.
Last week, The Nassau Guardian reported that the Christie administration signed a letter of intent with a company called Stellar Waste-To-Energy Bahamas Limited to build the "$625m to $675m" facility.
Dr Minnis said the report and the government's silence on the matter raised questions about the issue. He also said he understands the letter of intent was signed by Renward Wells, parliamentary secretary in the Ministry of Works, and questioned why such a large-scale deal was not signed off by a Cabinet minister.
"This is demonstrating again the Christie-led government is incompetent and indecisive when the parliamentary secretary can sign a letter of intent with a new company with respect to waste-to-energy."
"The minister of environment several weeks ago had stated that the landfill was being managed by Renew Bahamas. Now how will this affect what they are attempting to do? It is quite evident that they have no energy policy and that Cabinet does not meet and discuss things.
"One has to wonder if this matter has gone to Cabinet," he added.
Attempts to reach Mr Wells for comment were unsuccessful yesterday. The Tribune was also unable to reach Environment Minister Kenred Dorsett.
According to published reports, the proposed facility will create 2,500 construction jobs and 400 permanent jobs. It is also being touted as a means to lower the cost of electricity.
Yesterday, Dr Minnis again criticised the government for its decision to ignore the results of the 2013 gambling referendum and regulate web shops.
"This entire government needs to go, especially when a government shows no respect to the Bahamian people who voted 'no' in the referendum and the government goes against that decision.
"The government should return to the people and seek a new mandate."