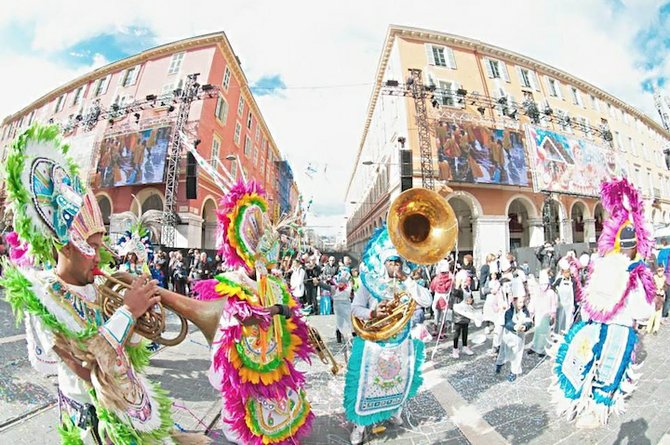 THE Junkanoo Commandos are showcasing 'the number one cultural expression of the Bahamas' in Scotland and England this month, performing at the Edinburgh Carnival and this weekend at the Brouhaha Liverpool International Carnival Festival.
The Commandos have members from The Valley Boys, Saxons, One Family and Roots Junkanoo groups, some of whom would not have worked together but for the organisation. "We are made up of a little piece of everyone collectively and trying to put our best foot forward at all times to showcase our cultural expression," said Junkanoo Commandos Project Manager, Angelique McKay.
"Members of the Junkanoo Commandos are very passionate about Junkanoo. They are very professional young men and young women. They all have their individual careers along with that deep-seeded passion for Junkanoo.
The Commandos are in the UK until July 21, and are holding introductory workshops on the various cultural aspects of Junkanoo. They will also be performing at the Edinburgh Jazz Festival and the Fife Carnival. There are at least six more performances in their tour.
Daniel Johnson, the Youth, Sports and Culture Minister, said: "It shows around the world how many people have festivals and carnivals. It shows that heritage is a big part of these events and so the Commandos are great cultural ambassadors who are all around the world spreading the word about what Bahamian culture is all about."
Ms McKay said the Commandos would be bringing Junkanoo to "quite possibly hundreds of thousands of people during their time in the UK. We would like for the country to continue to support the Junkanoo Commandos, especially because the grouping has members from every facet of our society."