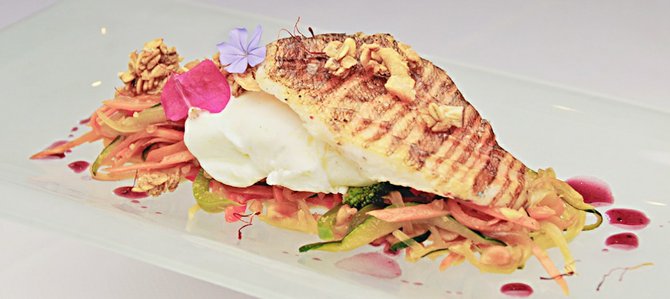 By KORTNEY RODGERS
A NEW event designed to raise awareness of the invasive lion fish and to help eradicate them takes place on Saturday with a fishing tournament and cook out.
The event, at the Island Smokehouse restaurant in downtown Nassau, has been created with the support of local businesses and associations, Tourism Bahamas, Bahamas Reef Environment Education Foundation, Bahamas Air Sea Rescue Association, Lightbourne Marina and Bahamas National Trust.
More than $5,000 in prizes will be awarded and free entertainment to encourage Bahamian fishermen to participate in a prize competition. The public will be educated on how to handle, clean and cook these fish while enjoying samples of lionfish dishes with Bahamian sides.
Lionfish are non-native fish with venomous spines that pose a threat to Bahamian coral reefs, marine life and ecosystem. According to research done by professors who studied reef fish in the Bahamas at Oregon State University, native prey fish populations along nine reefs in the Bahamas fell on an average of 65 per cent in two years.
Their studies also showed that one lionfish can lower the number of small fish on a reef by nearly 80 per cent in just a few weeks. Although lion fish are destructive to local waters, they are not poisonous to eat. Its venom is only contained in the spines, which makes lion fish safe to eat after proper preparation.
Those wishing to participate should attend the Captain's meeting at the Island Smokehouse restaurant on Elizabeth on Bay Plaza at 6 o'clock tonight to learn the rules involved in spear fishing and watch a demonstration of the correct handling and cleaning of lionfish. Safety gloves are suggested.
Fishing hours begin at any time during Saturday morning and all venomous spines must be removed before the fish count, which begins at 3pm. The team that catches the most lionfish will receive $800, an electric scooter and $500 worth of Out West Hospitality Group gift certificates for Island Smokehouse, Travellers Rest or The Beach House restaurants.
The team with the largest lionfish will receive $800 cash and $400 in gift certificates to the same restaurants.