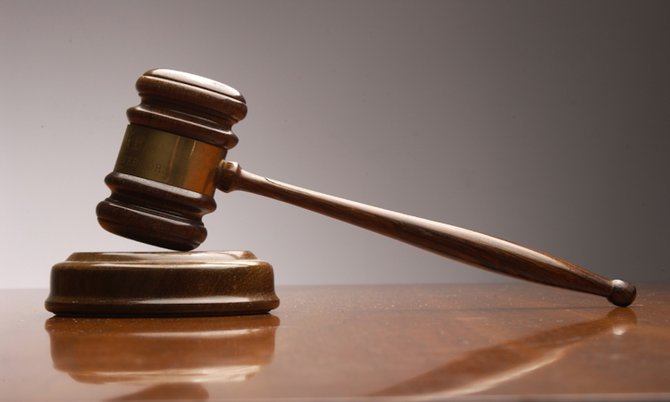 A MAN from Ragged Island is in police custody after he allegedly beat his lover in the head with a hammer, police said yesterday.
The altercation happened just before noon on Wednesday.
Police said a woman was hit in the head at Duncan Town, Ragged Island by her boyfriend. She was airlifted to hospital in New Providence where she is detained in serious condition.
Police also reported that a New Providence man is in custody after stabbing another man on Wednesday.
The incident occurred just before 10pm. The 23-year-old assailant was involved in an argument with the victim at Windsor Lane off East Street that resulted in the victim being stabbed in his neck and head "with a sharp object" police said.
Mobile Division officers were able to arrest the suspect shortly after the stabbing.
• Police also reported that Mobile Division officers seized two handguns with a quantity of ammunition, drugs and stolen items at Strachan's Alley off Kemp Road on Wednesday.
No one was arrested in connection with the seizure.
According to reports, shortly before 10:20pm, Mobile Division officers, acting on intelligence, went to an abandoned building located at Strachan's Alley off Kemp Road, where they uncovered two handguns with a quantity of ammunition, marijuana and electronic equipment, suspected to have been stolen.
• TWO men, ages 25, and an 18–year-old woman are in custody following a seizure of a firearm by police in Exuma on Wednesday.
According to reports, shortly before midnight, police in Exuma were on patrol at L E Moss Road located in George Town, Exuma, where they conducted a search of a Ford Escape jeep occupied by the three suspects and uncovered a handgun. The three suspects were taken into custody and are expected to appear in court sometime tomorrow to be formally charged.
• A 42–year-old man of Mayaguana is in custody after he was arrested on that island for breach of the Fisheries Act on Thursday.
Shortly after 1am, police accompanied by Department of Fisheries officials acting on intelligence, conducted a search of the suspect's residence located at Abraham's Bay, Mayaguana, where they uncovered 52 crawfish tails.
The suspect was taken into custody, He is expected to appear in court to face charges relating to possession of crawfish during the closed season.