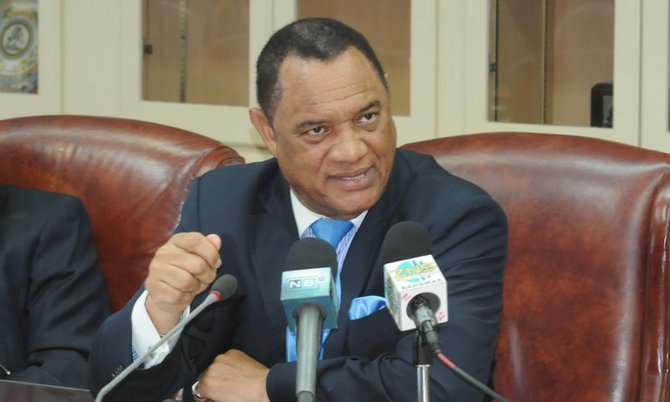 PRIME Minister Perry Christie foreshadowed the introduction of four bills in the House of Assembly this morning which, once passed, will effect a constitutional referendum which is slated for November 6.
"It is the government's intention, subject to further consultation with the Opposition to have the four constitutional bills debated and passed in both houses of Parliament in the shortest possible time so as to maximise the time available for discussion and dialogue throughout the country in advance of a national constitutional referendum to be held on November 6, 2014," Mr Christie told members of the House.
Mr Christie also revealed that retired Supreme Court Justice Ruby Nottage will head the education campaign which will be launched ahead of the referendum.
The prime minister had said initially the vote would take place by June of last year, ahead of the country's 40th anniversary of independence. However in February 2013, Mr Christie announced in Parliament that he had postponed the vote until late November of that year.
But last October, Mr Christie announced that the November 2013 date had been postponed. He then said the process would take place by the end of June this year, after an extensive educational campaign. However that date was delayed.
The Constitutional Commission made its report to the government last July.
In its report, the commission outlined 73 recommendations for constitutional reform.
See tomorrow's Tribune for more details.