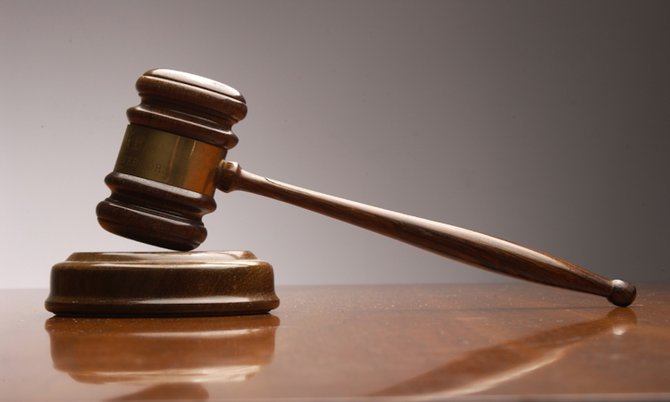 THE Court of Appeal has upheld a ruling by Chief Justice Sir Michael Barnett which found that the Royal Bahamas Defence Force violated the constitutional rights of a Muslim officer who refused to participate in a Christian prayer service.
The Court of Appeal upheld the ruling by a vote of two to one.
The former officer, Gregory Laramore, converted to the nation of Islam nearly two decades ago. He filed a civil suit against the RBDF for breaching his freedom of religion when he was disciplined for stepping out of morning and evening colours parades during a Christian prayer. The event in question took place on April 25, 2007 when Mr Laramore was a petty officer. He said he was dismissed from the force later that year.
In April 2013, Sir Michael awarded the officer $10,000 in damages for a breach of his rights.
"The plaintiff was required to suffer indignity and costs of disciplinary proceedings for standing up for his constitutional rights," the chief justice said in his 2013 ruling.
"He is, in my judgment, entitled to an award of damages to compensate him for that infringement. I award him the sum of $10,000 as damages for the breach of his constitutional rights."
In a written judgment posted on the Court of Appeal's website yesterday, Justice Abdullah Conteh and Justice Stanley John both upheld Sir Michael's judgment.
"I am convinced and satisfied that the judgment of the learned chief justice, including the award to the respondent, is otherwise eminently sustainable and in accordance with the evidence in the case and the Constitution of the Bahamas," Justice Conteh said.
"The appeal is accordingly dismissed with the costs awarded to the respondent to be taxed, if not agreed."
However, in her written judgment, the appellate court's President Justice Anita Allen said she could not come to the same conclusion.
"I am of the view that the decision does not interpret the Constitution as it stands but rather follows a line of authority not based on Constitutions similarly structured," she noted.
She added: "It is not denied that the respondent sincerely held the Muslim belief and that he did so from 1993 to at least until he retired in 2007. Moreover, morning and evening colours were held twice a week and that portion of the parades which included prayer, was of minimal duration.
"It seems to me that while standing in formation, the respondent had the opportunity to pray to his God and (maintain) his religion and in between Colour parades, he had more than reasonable opportunity to worship, practice and observe his belief at HMBS, or at his home, or mosque and to manifest and propagate his religion as and when he saw fit."
"For this reason, I would allow the appeal, quash the declaration and award of damaged granted by the learned chief justice," Justice Allen noted.