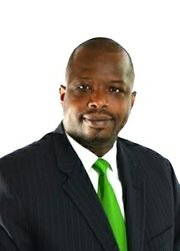 By KHRISNA VIRGIL
Tribune Staff Reporter
kvirgil@tribunemedia.net
PROCEEDINGS to determine whether Cuban detainees were abused while held at the Carmichael Road Detention Centre last year reconvened yesterday, but were adjourned because officials are trying to track down the whereabouts of a third witness.
Wayne Munroe, the lawyer representing Royal Bahamas Defence Force marines accused of abusing three Cuban men, said the Captain presiding over the trial has given "a reasonable" time frame for the Ministry of Foreign Affairs to get clarification on exactly where Alexander Vazcuez is residing.
They are hoping to find out where Vazcuez is, Mr Munroe said, so that he can testify in the trial.
However, if officials are not successful, Mr Munroe said he was hopeful that a verdict will be made in a timely manner. Yordan Cantero, accompanied by two Cuban police officers, was flown from Cuba yesterday to testify. Carlos Pupo spoke before the panel last year.
As the trial got underway, Mr Munroe noted that there were several inconsistencies with Cantero's account of the events that took place.
He said: "In brief I can say that what Cantero had to say was different from Pupo's remarks and extremely different from that of the Immigration officers who took them to the hospital and spoke with them after the incident. The base executive officer came to the centre and talked to them – he denies that. Overall he denied some very fundamental things."
The beatings of the men allegedly took place after they tried to escape from the facility on May 20, 2013. Following a series of protests against the Bahamas and statements by a Florida Cuban exile group, the Democracy Movement, the hearings started last November. They have been postponed since early December.
According to documents obtained by The Tribune last year, a young Defence Force marine admitted that on the direction of his superiors, he punched, kicked and beat unresisting Cuban detainees with a stick until they screamed.
He was one of four men that official investigation documents said admitted to directly taking part in the beating.