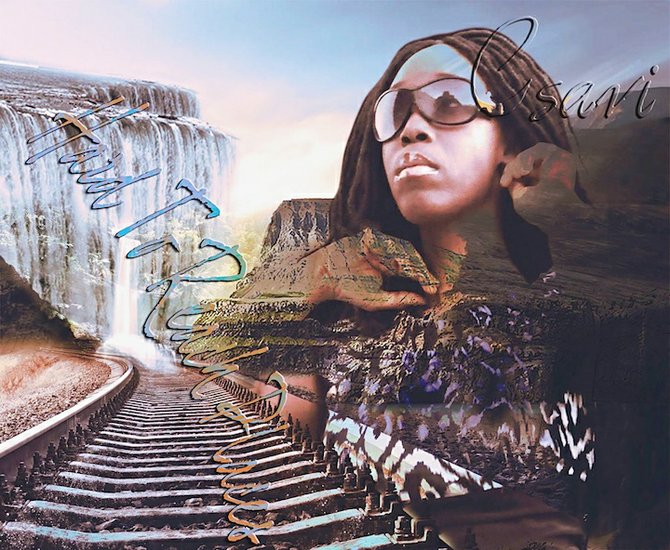 By FARAH

Tribune Features Writer
jgibson@tribunemedia.net
BAHAMIAN entertainer Shavon "Csavi" Mitchell has teamed up with more than 20 local artists on a new musical project that is already making waves.
The international compilation project, "The Bubble Style Riddim", features Peter Runks, Jah Troy, Mr J, The Gittens Boyz, Jah Bless, Crown, Jah Blaze, Courtney, Shaady From "Shotta Boyzz" Da Gittens Boyz, Reddah Fyah, Erykah Monique, Quick Dawg, Oddo, Csavi and Bimini artist Giggy Fyah.
The "Bubble Style Riddim" fuses an old school dancehall feel with the flavour of mainstream hip hop talents, creating a universal sound that both lovers of dancehall and hip hop can embrace. The 'Riddim' is simple, but catchy, with beats alternating between 12, 16 and eight-bar variations.
"After seeing all the hidden musical talent here in the Bahamas, I wanted to put together a project that would get artists to hear and know each other and get their talents out there, not only locally, but on an international scale," Shavon told In Ya Ear.
"Artists might have talent, but are not given fair support by those in positions at local radio stations and DJs due to lack of financial resources, affiliation or reputation. I wanted to provide another avenue for them. If just one artist has a door opened to them to their satisfactory then it was a success, but I suspect there will be a lot more than one."
Shavon, a Grand Bahama native, believes in uniting local acts and giving musicians a outlet where they have the ability to excel and attract a fan following.
"Unity is always significant towards any goal. In order to work together egos have to be put in check and respect given to each artist as to how they can best work together and improve individually. Moreover, the chances of expanding your brand are likely to be successful when fusing creativity, energy, styles, genres and artistry," she said.
Shavon is also embarking on a few solo ventures while working on several projects for other musicians.
"The output will be non-stop," she said. "The talent is there, the dedication is there and this is only the beginning. Also fans can expect a new compilation riddim released at least once a year from now on after the success of this one."
Shavon has been passionate about music since she was just five years old. She attended Woods Music Academy for nine years under the direction of Pamela Woods and Wandrea Rolle.
There, she was named "Music Student of The Year" for two consecutive years. She obtained a Bachelor's degree in Music Performing Arts from the Florida Memorial University.
Shavon is a recording artist, songwriter, producer, engineer, motivational speaker, and CEO of her own record label/production company specialising in all genres of reggae, hip hop, R&B, secular and gospel music.
She also specialises in developing, cultivating, moulding and pushing all the artists she works with towards reaching their optimum potential. Over the past eight years she has produced, mixed and collaborated with artists from Jamaica, the United Kingdom, South Africa and the US.

"I believe that talent alone does not bring success, it takes passion, drive, ambition, confidence and hard work that allows you to live the dream instead of just dreaming it," Shavon said.