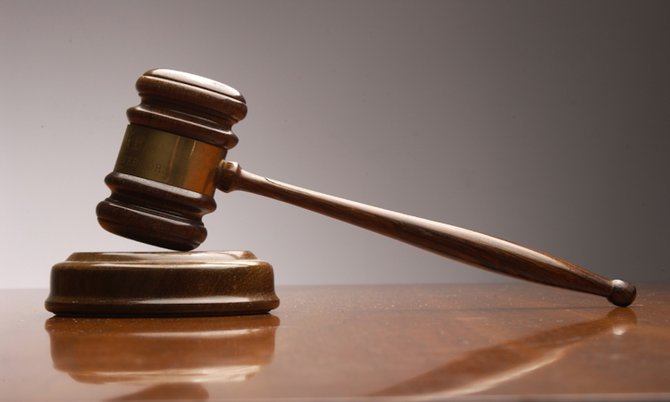 By LAMECH JOHNSON
Tribune Staff Reporter
ljohnson@tribunemedia.net
THE Court of Appeal yesterday upheld the anonymity order allowing for the protection of the identity of witnesses expected to testify against two brothers set to stand trial for murder.
Yesterday, in the Charlotte Street, Claughton House courtroom, Justices Anita Allen, Christopher Blackman and Neville Adderley did not think that video-linked evidence would infringe on Tony and Leroy Smith's right to a fair trial.
The court noted that it would provide its written ruling at a later date. 
Crown prosecutor Darnell Dorsett, and Murrio Ducille and Michael Kemp, respective lawyers for Tony Smith, 26, and Leroy Smith, 27, returned before Senior Justice Jon Isaacs yesterday afternoon to receive a new date for trial.
Senior Justice Isaacs informed them that the earliest the matter could be heard was August 18, the new date the Smiths are scheduled to stand trial for the murder of Tristan Bartlett.
They had initially appeared before the Supreme Court on May 8 to stand trial in connection with the fatal shooting of Bartlett, who was sitting in the driver's seat of a green Honda when he was approached by five men, two of whom were armed with handguns.
The men opened fire on the vehicle resulting in the victim being shot twice in his head. A friend of the victim jumped into the vehicle and drove the man to hospital. He was pronounced dead on arrival.
Before the trial could start, however, the Crown applied to Justice Isaacs to shield the identities of civilian witnesses set to testify against the two brothers.
In a typical criminal trial, the accused or accused persons know the names and other personal information about their accusers.
However, amendments to the Criminal Procedure Code, which came into effect in November 2011, allow prosecutors to apply for anonymity orders for certain offences if witnesses fear intimidation or harm.
The judge, however, dismissed the application and was then informed by the Crown that they intended to appeal.
The appellate court, however, reversed the decision and granted the Crown's applications pending the outcome of the argument on the constitutionality of video-linked evidence.
Last week before the appellate court, defence counsel argued that the order to shield the identities of civilian witnesses set to testify against the accused contradicted their clients' right to a fair trial.
They further submitted that the witnesses would not be able to be properly cross-examined if they were not physically present in court.
Ms Dorsett, however, said there was no evidence shown by counsel that their clients would not receive a fair trial. She further argued that there was no statement in the constitution that demanded that a witness be physically present to give evidence.
The presiding judges said they intended to have a ruling before June 3 when the matter was to go to the Supreme Court.