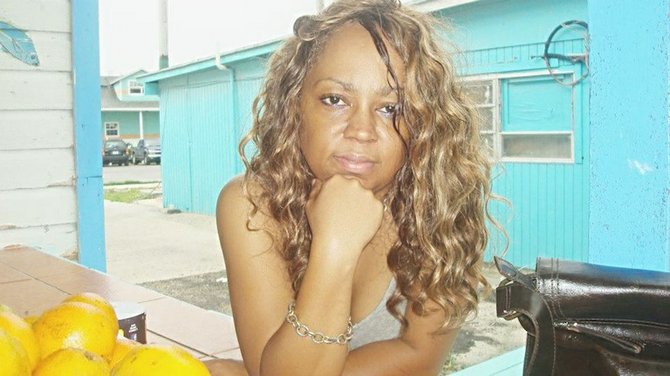 By RASHAD ROLLE
Tribune Staff Reporter
rrolle@tribunemedia.net
A MOTHER of two has threatened to sue the government for over $200,000 in damages she claims is owed to her after she was forced to vacate a stall at Potters Cay Dock.
Wendi Constantine told The Tribune that she complied with all the conditions needed to erect the stall when she was given permission from relevant bodies in 2012.
She said that officials from the Ministry of Agriculture, Marine Resources and Local Government told her last year that it was never the government's policy to let people build directly under the bridge.
She said she was told that she would have to move her business and her stall would be demolished. She said she vacated the structure in April of this year and that her seafood stall employed five other people.
Ms Constantine said she has not received money in damages and the government has not determined whether to move her because there is no space for her to be relocated.
"I placed my life savings into that building," she said yesterday. "My building is shut down. I'm 46. Where am I going to find a job now? I'm not making any revenue. I have mortgages to pay."
Agriculture, Marine Resources and Local Government Minister V Alfred Gray said yesterday that the government made an agreement with Ms Constantine to pay her damages and to relocate her stall.
He said: "An agreement with her and the government is paying her for the stall which we had to remove because it was sitting on one of the electrical lines of the Bahamas Electrical Corporation (BEC) and out of an abundance of caution we couldn't leave it there so because we had not known of the underground cable at the time we gave the approval, we had to move it and we paid her for the building. And we are providing her with another space to erect a stall if she wants to do that."
However, Ms Constantine, who believes she is being victimised, said she has not been paid for the building and no agreement with the government has been made.
However Mr Gray refuted this.
"She was part of the agreement reached with the Attorney General's Office and so to say she doesn't know of the agreement is disingenuous," he said.
The damages that Ms Constantine has incurred from loss of profits per annum total to more than $200,000, according to a letter dated March 31 which was sent to the Attorney General's Office by her lawyer Wayne Munroe.
Ms Constantine said there is nowhere for her to move her stall. "They don't have any more spaces out there to move me to and after the way I have been treated, I would like to just be paid."
"I'm not impressed with this government's camouflage impressions that they believe in Bahamians," she said. "This government is putting me in a hole I did not put myself into."
"I didn't do anything wrong. I followed every necessary procedure they asked me to follow. Yet they are refusing to come up with any type of resolution. My bills and stuff didn't stop because you closed down my building."
"As long as this keeps going, the government will have to pay me more money," she said.
Ms Constantine claimed that she "held executive positions in the PLP", but didn't support the party in the last general election.