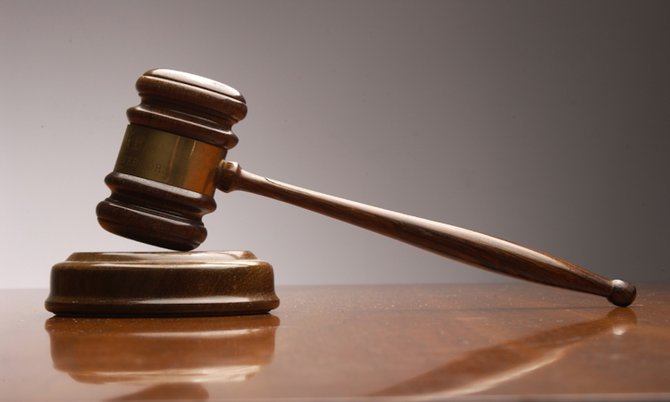 By TANEKA THOMPSON
Tribune News Editor
SIXTY per cent of the cases that have gone to trial between January and April of this year have ended in convictions, according to data released by the Office of the Attorney General.
The data also shows that between January to December 2013 the AG's Office had a conviction rate of 46 per cent of the cases brought to trial.
Of the 81 trials held between January to May 2014, the AG's Office has
recorded 39 guilty verdicts, 29 not guilty verdicts, seven mistrials and 11 nolle prosequi were issued, the data shows.
The majority of the guilty verdicts, 12, were issued for offences in the category of murder, attempted murder, manslaughter and abetment, according to the data. In this category there were 10 not guilty verdicts, three mistrials and two nolle prosequi were issued up to May.
In the category of rape, attempted rape or rape with another offence out of 11 trials there have been seven guilty verdicts, two not guilty verdicts, two mistrials and one nolle prosequi was issued.

The data notes that the outcome of the cases will not equal the number of trials because of split verdicts.
There are 222 criminal trials set for 2014 and an average of 4.26 trials are being heard each week, the data shows.
Minister of State for Legal Affairs Damian Gomez revealed the statistics in the House of Assembly on Tuesday night. He said the data is proof that the Christie administration's "swift justice" initiative is working.
"We want to tell the individual that would seek to disrespect the rule of law in this country that the justice system will not waste time in sending him to Fox Hill Prison," Mr Gomez said during his contribution to the 2014/2015 budget debate.
"As quick as we get you, that's as quick as you will be processed and going to jail."
Mr Gomez also reported that the AG's Office has seen a 63 per cent improvement in the time period for presentation of a voluntary bill of indictment from 344 days before October 2012 to 127 days as of April 2014. He added that the time between an arraignment to trial has decreased from 900 days before October 2012 to 230 days as of April 2014.
Since 2013, three murder trials were held within one year of a charge being brought, he added.
Mr Gomez said that criminal matters are heading to trial within a reasonable time which should reduce the number of people released on bail for murder.
Mr Gomez noted that the AG's Office is working more efficiently now than it was under the previous Ingraham administration.
"In 2012 when we came into office the period of May 2012 to December 2012 we saw 29 guilty verdicts," the South Eleuthera MP said. "In 2013 between January to December we saw 48 guilty verdicts.
"We are maximizing the use of the courts and if you consider that convictions are up as well we are seeing a positive trend in terms of efficiency.
Mr Gomez said murder prosecutions make up the bulk of the criminal trials scheduled for 2014.
"Of the 222 prosecutions scheduled 72 of those are murder trials," Mr Gomez said. "Most of the prosecutions going to trial are for murder. That's 32.4 per cent of all prosecutions set for the year. What this means is that those persons being charged with murder are being brought before the courts in a swift manner."