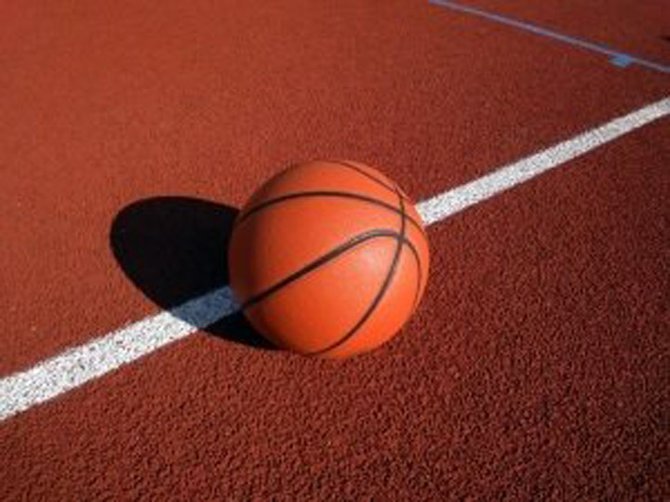 By BRENT STUBBS
Senior Sports Reporter
bstubbs@tribunemedia.net
THE Bahamas Basketball Federation's Summer of Thunder will get bigger and louder when the sixth annual version is held from August 2-25 at the Kendal Isaacs Gymnasium.
Coach John Calipari and his University of Kentucky Wildcats are expected to bring down more than 2,000 of their fans as they compete in the tournament that will also feature 13 other NCAA men's division one teams, including the University of North Carolina Tar Heels, coached by Roy Williams.
Those teams expected to participate are Ohio State University, coached by Thad Matta; University of Mississippi, coached by Andy Kennedy; University of Tennessee Chattanooga, coached by Will Wade; Northern Arizona University, coached by Jack Murphy; Portland State University, coached by Tyler Geying; Louisiana Tech University, coached by Michael White;Whitman College, coached by Eric Bridgeland; Alabama State University, coached by Lewis Jackson; University of Cincinnati, coached by Mick Cronin; University of Pittsburgh, coached by James Daxon; Morehouse State University, coached by Sean Woods and Sanford University, coached by Scott Padgett.
Tournament organiser Sean 'Bass' Bastian said in addition to the two high powered teams, the Bahamian fans will also be entertained by both the Dominican Republic and Mexican men's national teams will be making their debut in the Bahamas.
"ESPN will be coming down to cover about 4-6 of those games," Bastian said. "The University of Kentucky has already confirmed that they will be bringing down about 2,500 fans for the six games that they will be participating in.
"This is epic for us as basketball fans to know that right in our own backyard, we will be seeing these top caliber division one teams. These teams are million dollar programmes and so our local coaches will have an opportunity to match their coaching skills with these legendary coaches and power teams."
Some of those local teams that will have an opportunity to rub shoulders with the visitors when they come are the All-Star team coming from Grand Bahama and coached by Rodney Wilson; the Commonwealth Bank Giants, coached by Perry Thompson; the Real Deal Shockers, coached by James Price; Bahamas All-Stars, coached by Moses Johnson; the Providence Storms, coached by Kevin 'KJ' Johnson; PJ Stingers, coached by Lavardo Bowleg and Street Legends All-Stars, coached by Don Dorsett.
For the first time, the CT Knights, coached by Trevor Grant; IBA Elite, coached by Deymnko Bowles and the Atlantis All-Stars, coached by Valentino Missick and the Rockets, coached by Niko Johnson, will be participating.
"We have ten local coaches who will be matched against these legendary coaches and teams," Bastian stressed. "I want to take this opportunity to thank local coaches like Perry Thompson, James Price and Wayde Watson, who have been with the Summer of Thunder for the six years.
"It'a not easy to field teams that will compete against these high powered programmes. We will be having a lot of fans coming to the Kendal Isaacs Gymnasium so we need it to be at its best in terms of having all of the infrastructure like the bathrooms, the floor and the lighting in tip top shape to receive our guests."
With so many games on display for the duration of the three weeks, Bastian said there's no reason why the gym should not be filled to capacity. To ensure that they attract the local spectators, Bastian said the entry fee will be only $3.00 per session, which will include up to four games.
"This is a golden opportunity for aspiring young men and women to come out and view this top level competition this summer," Bastian said. "We will be showcasing some of the best talent that the United States has to offer."
Last year at the NCAA Final Four, Bastian said he and Tyrone Sawyer of the Ministry of Tourism was provided with a booth to produce information on the tournament and the Bahamas and they got an overwhelming response.
"In total, I had about six of these teams booked from November," Bastian revealed. "So I had to turn away at least three teams who wanted dates and times that were already booked. So the Summer of Thunder is really blossoming with the coaches in the United States.
"They feel this tournament is a good fit for them to display their teams and their players' skills. This is North Carolina's third time coming down for the Summer of Thunder. They like the proximity to the United States, but they can only travel every four years. So Roy Williams love to come to thew Bahamas and the competition that he get when he come here."
In the past, both Louisville and Kentucky went on to win the NCAA Final Four titles as a result of their visits to the Bahamas at the beginning of the season where they were able to put their teams together.
When the tournament gets underway on the weekend of Saturday and Sunday, August 2-3, the University of Pittsburgh will play the Commonwealth Bank Giants and the Bahamas All-Stars respectively at 3 pm. The University of Kentucky will play from Sunday, August 10 through Sunday, August 17. The University of North Carolina will be in action from Thursday, August 14 to Sunday, August 16.
Both the Dominican Republic and Mexico, as well as the local teams, will be matched against the Wildcats and the Tar Heels.